10 Myths About UGC and How to Prevent Negative UGC from Undermining your Brand
September 2, 2021 | UGC
When the pandemic started in March of 2020, much of the world's daily life moved online and has remained there ever since. With this shift comes an increase in the presence of fraudulent, harmful, or just plain brand-damaging user-generated content (UGC).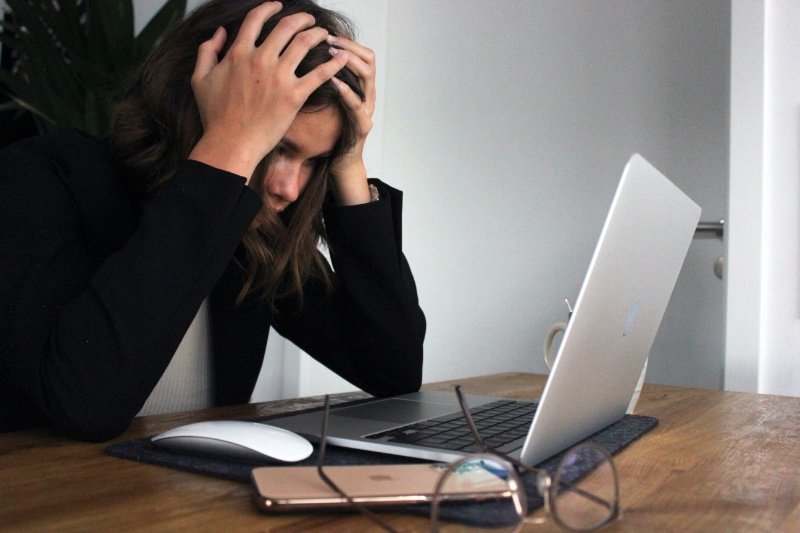 The most common forms of negative UGC are spam, content containing violence, brand trashing, nudity, fraudulent activity, illegal products, and controversial content. And today we'll look at some common myths about how this negative UGC can affect your brand, how to respond to this inappropriate content, and the truth about how a content moderation partner can help you prevent brand-damaging UGC in the first place. 
1) All UGC casts a positive light on my brand
UGC is certainly effective at capturing and attaining users' attention. And according to an independent test conducted by Realeyes, user-generated TikTok videos, in particular, scored 22% higher than brand-produced TikTok videos in their capability to encode emotion. But UGC doesn't always cast a positive light on your brand. Since misleading or offensive UGC can also capture the attention of viewers, it may put your company in the spotlight for unwelcome reasons.
For example, if you run a bike shop, you may be thrilled when a customer tags your brand in a photo on Facebook of their child riding their first bike ever – one that they purchased from your shop. The child, however, is not wearing a helmet, which can potentially send the message that your brand does not prioritize its customers' safety and be a brand detractor.
For example, if you are a luxury vehicle manufacturer, you may be thrilled when your brand is tagged in a Facebook photo of a celebrity driving one of your cars. The celebrity, however, is clearly not wearing their seatbelt, which can potentially send the message that your brand does not prioritize its customers' safety and be a brand detractor for some.
2) UGC won't seriously affect the customer experience 
If inappropriate UGC makes its way onto your brand's channels, even once, it can negatively affect the quality of your customers' experience. As a result, you may notice that existing users engage less with your brand's community, or cease engagement completely. 
What isn't as apparent is the loss of their trust in your brand. And according to a recent PYMNTS report, over 1/3 of consumers cite trust as the most important consideration when determining what organizations to do business with.
3) UGC is too risky to employ in my marketing
If users are the primary producers of content for your online community, platform, or website, then it's true that your brand may be at risk. That doesn't mean your business should halt all use of UGC, however. Keep in mind that UGC does have an abundance of benefits, including promoting your brand's products or services online, as well as delivering content that is dynamic and authentic in return for users' time and brand loyalty.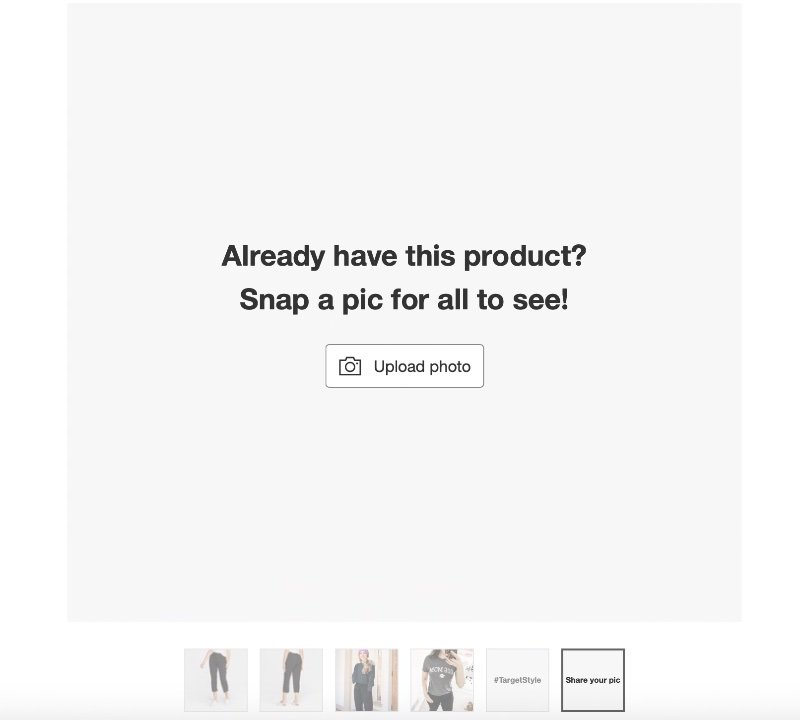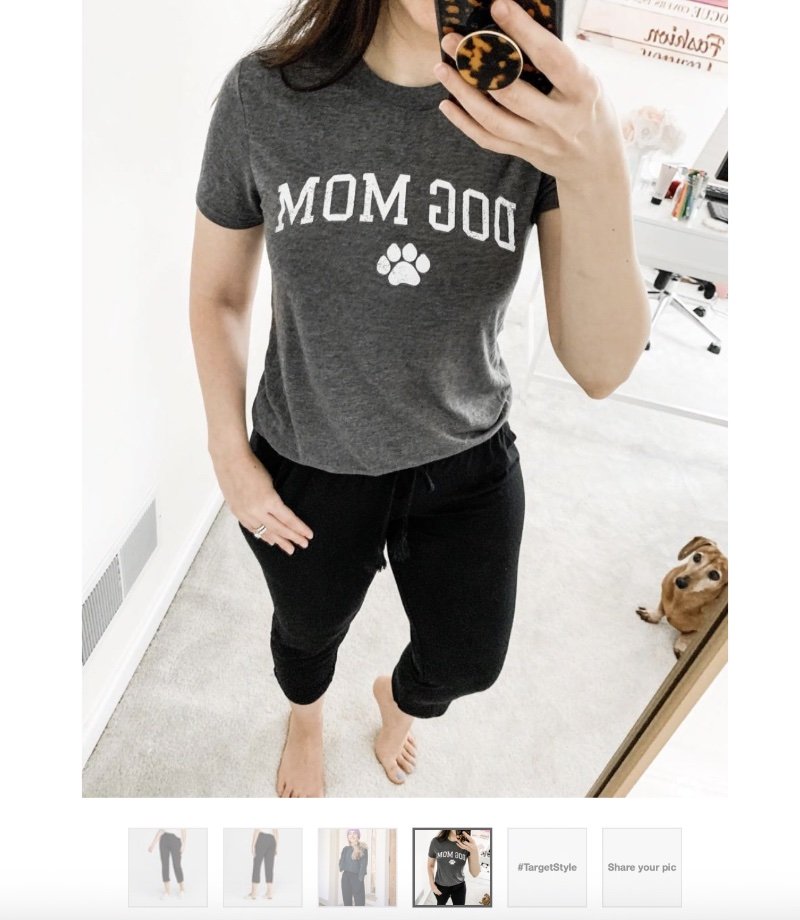 UGC has an abundance of benefits, including delivering content that is dynamic and authentic, like this uploaded product photo from Target.com
4) If my brand ignores negative UGC, it will go away eventually
Actually, allowing UGC on your platform means that your organization needs to be diligent about responding properly should content take a negative turn. If you choose to allow even a small amount of toxic content, users will quickly recognize the lax supervision and you will see a significant spike in negative UGC. 
When faced with unwanted content from users, do not ignore it, and do not let a user notice it before you do, if possible. Since your brand is responsible for curating a safe, positive online user experience, it's time to take negative UGC and your brand's responsiveness seriously. 
5) A sound content moderation strategy isn't that important
To protect your organization and its reputation, it's integral that you put a strong content moderation strategy in place!  A sound UGC strategy should cover the following protocol for optimal community management and social listening. By conveying this protocol to all involved in reviewing content, you'll remove any doubt about how unwelcome UGC should be dealt with:
What your frequency will be for monitoring new content and if you are prepared to scale the coverage should it be necessary. 

What is considered objectionable content (think

clearly defined community guidelines

). 

Which of your team members has the capacity to address questionable content 

How they will respond to misleading or offensive UGC

If you will have templated responses that can be customized 

If you will team up with a professional content moderation partner to save time and catch damaging UGC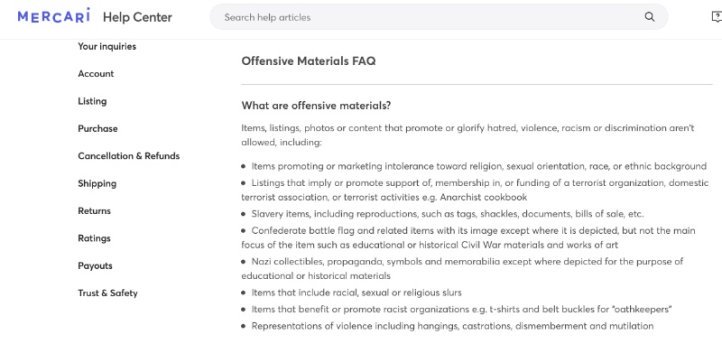 Mercari.com's definition of offensive content
6) Once negative UGC surfaces, the brand damage is irreversible
Not necessarily – A timely response can often prevent brand damage! For example, if a user posts a photo of a teenager drinking beer on your alcohol brand's channel or tags you in an offensive tweet, you may minimize brand damage by removing the content promptly and providing a direct response to the post, tweet, comment, or review about the actions your business has taken. 
Provide a timely response, preferably within 24 hours or less. Even a brief comment stating that your brand is working on dealing with the questionable content will suffice. Be sure to follow that up with a more comprehensive update once further action has been taken. It may be necessary to ban or suspend the offending user, at least temporarily.
7) Negative UGC has the same effect on all brands
Not so! Brands that are well-respected and have strong relationships with their audience are better able to bounce back from instances of fake or toxic UGC. To enhance a user's perception of your brand, regularly engage with them online. This can include consistently liking social media posts or responding to comments. 
By doing so, you establish a healthy relationship with your customers. This increases the likelihood that they will post additional positive comments and reviews, as well as recommend your products or services offline. Furthermore, this makes them more likely to become repeat customers. And if there is an instance of negative UGC down the road, loyal users are more likely to give your brand a second chance. 
8) The user created that negative content, so it is them and not my brand that is responsible
Whether you have a dating platform, a gaming site, an online community, or an e-commerce shop, it is definitely your responsibility to protect your users. Failure to do so can expose them to harmful content, which can, in turn, damage your reputation and hurt your bottom line. You can protect your audience by giving users the ability to use tools for flagging or reporting objectionable UGC, in turn creating a positive online experience.
9) Moderating UGC for inappropriate content can be hard work!
But it doesn't have to be! Look for a content moderation professional that offers live human moderation. By spending hour upon hour scanning UGC, these trained human moderators do the hard work of ensuring that your brand is seen in the best possible light by catching brand-damaging content. 
Relying on artificial intelligence (AI) algorithms is also a viable option for tackling the immense task of filtering out off-brand, fraudulent, or offensive content, and the technology can be scaled on demand. AI, however, cannot comprehend nuances in content, resulting in occasional flagging of harmless content or failure to catch negative UGC. 
10) My business has to choose between AI and human moderation
There's a better option for those wondering whether they should choose AI or humans for navigating the world of user-generated content. With a hybrid approach to moderation, your brand can mitigate risks associated with harmful content and enable better customer engagement by leveraging teams of well-trained human moderators paired with AI. At WebPurify, we've been using a hybrid system of AI and live human moderation to monitor UGC for hundreds of brands for over a decade. 
Conclusion
Although it's tempting to group all UGC together, understanding what negative UGC is, how to respond to it, and how a content moderation partner can help you catch offensive content is key to effectively preventing negative UGC from undermining your brand's reputation, while enhancing your users' overall experience.