How Brands are Leveraging UGC During the COVID Crisis
October 12, 2020 | UGC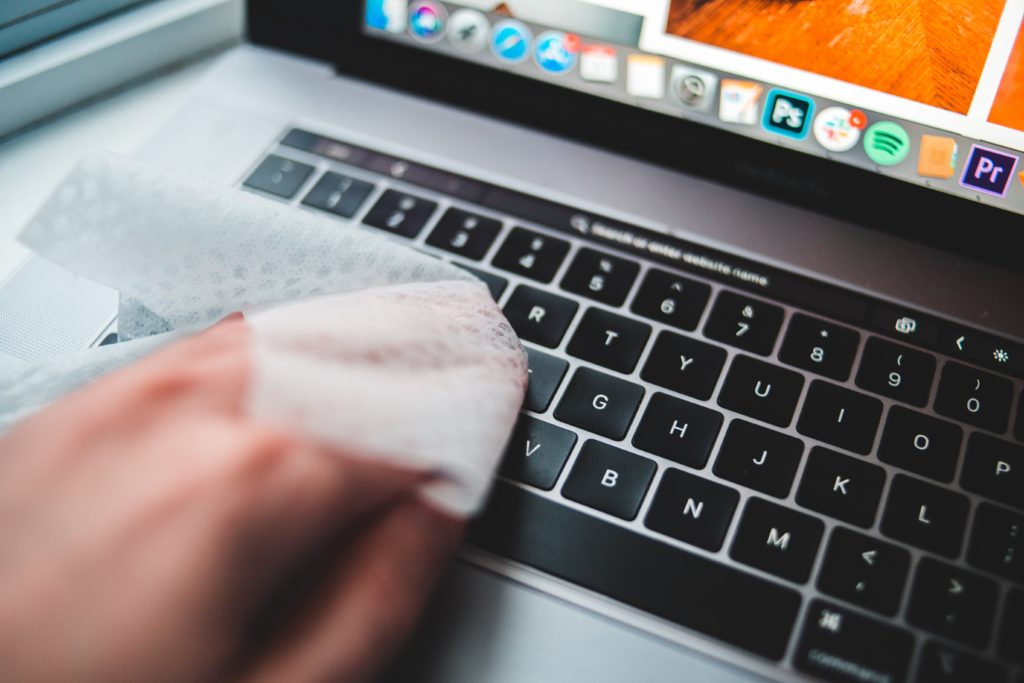 By keeping people indoors, the COVID-19 pandemic has sent businesses rushing back to the drawing board, especially regarding how they reach their customers. A sharp decline in shopping at physical retail spaces correlated with a surge in online shopping has created an opportunity for industries that have typically seen lower online engagement from their customers. To make the most of this opportunity, many marketing departments are turning to user-generated content (UGC).

Even brands that have always relied on the internet to connect with their customers are pivoting to UGC at this time. With anxieties running high, many companies are finding a shift in tone necessary. Letting your customers do the talking with UGC is a great way to lend authenticity to your messaging and take your brand's social media engagement to new levels.

COVID-19's Effect on E-Commerce

The migration from brick and mortar spaces to e-commerce has been happening for some time now, but the current unforeseen crisis is acting as a major catalyst. According to the U.S. Commerce Department, a record-setting $200.72 billion spent represents a 44.4% increase from Q2 of last year. This figure marks the second highest year-over-year growth for any recorded quarter and sets the record for the most growth during Q2 (the highest recorded growth was seen in Q1 of 2020, when online spending was still relatively low).

In many industries, the preferred mode of consumer purchase has been to do it in-person. However, in light of the pandemic, noticeable upticks in e-commerce engagement have been seen in the following industries:
Groceries/ food
Fashion
Personal care products
Home electronics
Sports goods
Office supplies
Online courses aka remote learning for activities such as cooking, yoga, music, etc.
 Why are Brands Turning to UGC?
 Perhaps the biggest driver of the shift to UGC is lack of access to usual marketing resources. Outsourcing content production gives your audience the chance to do some of the talking for you. What's more, these campaigns can also be completed much quicker than traditional ones, with some brands successfully pivoting in just a few days.
On top of the convenience, brands are finding UGC to be the appropriate strategy when the world is calling upon community, collaboration, and empathy to weather the storm. Passing the mic to your customers lends your messaging the kind of authenticity and honesty that people are after in the present moment – alongside a healthy dose of positivity. UGC platforms can help brands gather this content and then easily make it shoppable.
How are Brands Leveraging UGC?
Customer engagement at this time, no matter the industry, calls for a degree of finesse – or at least some careful forethought. First off, pretending everything is normal is almost guaranteed to rub your audience the wrong way. You should acknowledge the problem on everyone's mind and the challenges they're facing as a result, but ultimately the point of UGC campaigns is to show that you're listening rather than talking. Again, the ideal balance to strike is one between empathy and positivity.
In addition to expressing the appropriate sentiment, UGC campaigns work best when they generate shares on social media platforms. And they generate shares when there's an element of motivation or competition and when the call to action (CTA) isn't asking too much.
 Take Michael Hill, an international jewelry brand, for example. They invited customers to attach their hashtag #ShareTheLove to moments displaying "real-life love and kindness happening right now in the world." The response they received was not only overwhelming but also "helped put things into perspective," according the company's social media manager.
Buffalo Wild Wings focused on the absence of live sports and launched a campaign that asked customers to make up their own sport at home. The restaurant/ sports bar chain then compiled some of their favorite submissions in an ad. The entire campaign, from ideation to launch, was completed in six days – just one example of the efficiency of UGC marketing. Another example is UK-based supermarket Tesco, who created a campaign in 10 days. Customers were invited to attach the hashtag #FoodLoveStories to one-shot videos of them cooking their own personal recipes.
Destination marketing organizations (DMOs) are also finding this technique especially useful with so many people taking much needed getaways. For example, the Denver Museum of art has been featuring photos of visitors wearing masks on their homepage as a way of promoting their reopening and new mask policy. Each image has a CTA that links to the other precautions the museum is taking. Visit Duluth is showcasing getting back to nature with organic, real-time photos and videos of visitors enjoying themselves in the scenic Minnesota destination.
Recovery and Beyond
According to the Nielsen Consumer Trust Index, 92% of consumers trust UGC more than traditional advertising. It's fair to assume that, during and after recovery, people will want to feel assured of their safety and will continue to make choices based on trust. Bearing this is mind, it stands to reason that leveraging organic, user-generated content will remain an incredibly popular marketing technique.