Fast and accurate image moderation for every budget
Use our live moderators or the latest in AI technology...or both!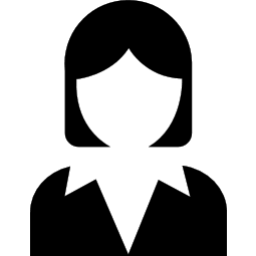 Live moderation
Integrate our live moderators into your application for only 2¢ per image with reliable results and fast API response times. We can moderate your images 24/7 365 days a year based on either our standard criteria or your custom criteria.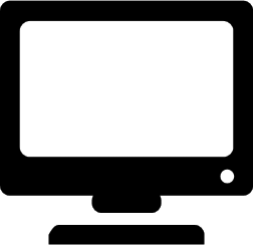 WebPurify AIM
Only need to eliminate nudity? Use our Automated Intelligent Moderation technology: WebPurify AIM
Highly scalable, realtime results for only $0.0015 per image.
WebPurify AIM

says there is a

%

probability the image contains nudity.
Our live moderation team is now reviewing your image for our Standard Criteria please be patient....
Launch
Quickly

Developers can quickly integrate our API allowing our live teams or automated moderation technology to review your images quickly.

24x7, Never Crowdsourced

We never crowdsource (learn why) and our expertly trained moderators are standing by to moderate images around the clock, every day of the year.

Scalable

WebPurify moderates hundreds of thousands of images daily. We are prepared for projects of all sizes, and can respond quickly to unanticipated spikes in volume.

Custom
Moderation

Need us to label, tag or annotate other types of imagery beyond our standard criteria? Contact Sales to document any unique requirements and we'll get a team trained just for you. Having developed hundreds of unique content moderation plans, we will advise you on additional criteria options.

Fast API
Response

Our live team moderates images within 5 minutes, 24x7, 365 days a year. Over 90% of requests are returned in as fast as 2 minutes. Our Automated Intelligent Moderation Service delivers results in real-time.

Solutions for every budget

If our Standard Moderation Criteria covers your needs, the cost is just 2 cents per image with no minimums. Need moderation for millions of images? We offer volume discounts too. Contact Sales. If detecting nudity is your only concern, our Automated Intelligent Moderation Service is just $0.0015 per image.
Start Your Free 100 Image Trial
Start Your Free 100 Image Trial
How does WebPurify compare to using crowd sourcing solutions?
Privacy is important to your users. A significant concern for many of our clients is the exposure of their images to an unscreened freelance worker who can easily capture and disseminate it with no liability. With the WebPurify Image Moderation Service, our qualified teams moderate all images from our secure office 24/7.
It is difficult to achieve consistent results with crowd sourcing solutions since guidelines for the unscreened freelance workers such as "nudity" or "sexually explicit" are interpreted differently. With crowd sourcing, the client's only control over training is the ability to provide written guidelines to the potential moderators. People of various ages and cultures around the world may screen images reviewed for these criteria very differently. With WebPurify, we will explore and clearly define your custom criteria with you so that we may effectively train our team for your specific project.
Read More About the Dangers of Crowdsourcing
Who performs the live moderation?
Our very qualified in-house teams that are prepared to handle your requests 24/7 365 days a year.
How does the WebPurify Image Moderation Service Work?
You may use our standard criteria and begin submitting images right away or contact us to create custom moderation criteria. Alternatively, if you are only concerned with detecting nudity, you can utilize our Automated Intelligent Moderation Service (AIM). For both services simply submit the URL for an image to our HTTP web service. Our team of experts or automated service will quickly moderate your image and the results of our moderations will be returned to you in real-time or via a callback URL you provide.
Who should use the WebPurify Image Moderation Service?
Anyone who is in need of easy-to-implement, live, fast, and efficient image moderation or sorting services. Our solution can be used to moderate or filter any web-hosted image including avatars, profile pictures, contest entries, photo album pics, etc.
Can WebPurify annotate images for Computer Vision projects ?
Absolutely. Use WebPurify's Intelligent Humans to train your Artificial Intelligence.
More questions? Read our FAQs or contact us.
Start Your Free 100 Image Trial