The 2021 User-Generated Content Report: 43 UGC Stats You Need to Know
February 17, 2021 | UGC
While 2021 is shaping up to be the year that the world opens back up, users who connected with brands virtually during the height of the pandemic will continue to rely on the convenience and safety of discovering and investing in brands online.
Now more than ever, it's critical to go the extra mile in offering content that is dynamic and authentic in return for users' time and their brand loyalty. And user-generated content (UGC) remains one of the most effective tools for promoting a brand's products or services online.
We looked at a compilation of data on the UGC created and shared by end-users in the form of social media content, blog posts, SMS, reviews, testimonials, and more to uncover what you need to know to be at the top of your content game in 2021.
In this new report you'll learn:
The type of user-generated content that establishes brand trust
How content created by end-users impacts purchasing decisions
How customers are influenced by positive reviews
Key components to boosting user engagement
The new UGC trends that marketers are embracing in 2021
Much more!
Let's take a closer look at the findings…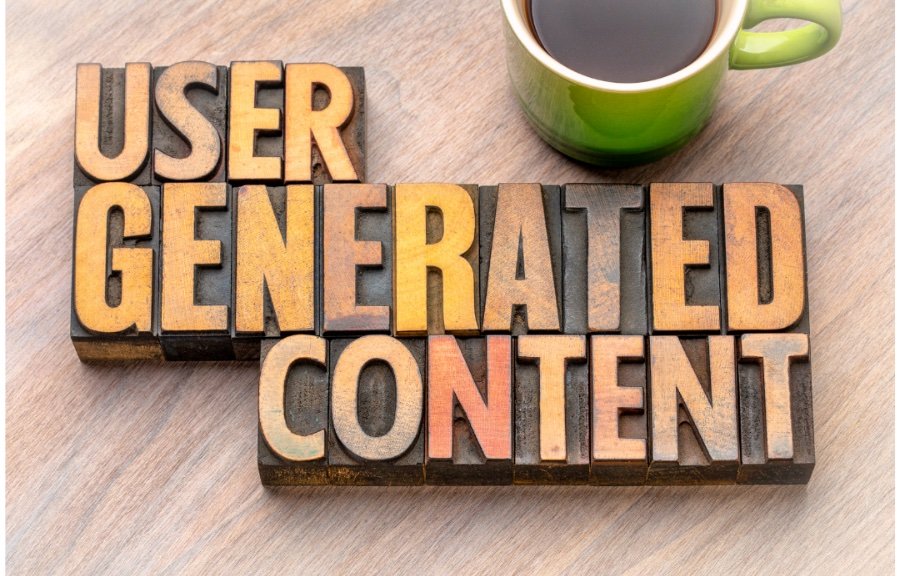 UGC can be more effective at driving engagement than flashy ads
Content created by end-users exposes brands to new audiences and positively impacts purchasing decisions
Over 90% of consumers are influenced by positive reviews when seriously shopping for a product or service.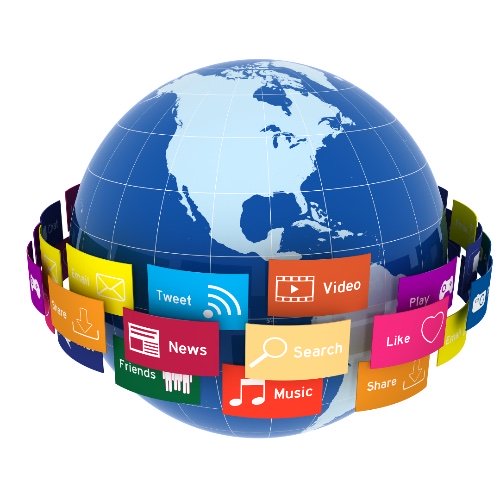 User-generated videos are viewed 10 times more than branded videos
Consumers will pay more for products that they can customize.
Using UGC on social media channels and websites can drive more visitors to a platform, and keep them there longer.
1 in 4 individuals made a purchase after seeing a product in a user's Instagram story.
Marketers have noted a 90% increase in the total time that visitors spend on websites with featured UGC.
Website product pages containing UGC have been linked to a 29% increase in the conversion rate on online purchases.
UGC has been linked to an increase in click-through rates and conversion rates.
When emails contain user-generated content, click-through rates increase by about 73% and produce more conversions.
There are 6.1 billion smartphone users, and over 95 % of these users read their texts within five minutes, thanks to mobile Short Message Service (SMS).
To boost user engagement, 71% of publishers point to well-formed mobile content as the secret sauce.
71% of publishers point to well-formed mobile content as the secret sauce for boosting user engagement.
56% of consumers prefer to share product feedback with brands directly through SMS, so if you're looking for reviews, targeting your SMS subscribers may be the way to go.
Over the last 10 years, more than 2.2 billion people used their mobile devices to play games. Although it's free to play a majority of games, users can personalize their avatars using virtual currency and pay to have their comments at the top on noticeboards. Ensure that your users are providing appropriate comments and avatar names through user generated content moderation, especially if your gaming app or site caters to minors.
2.2 billion users play games on their smartphones, many of which will pay to display their content on noticeboards.
While revenue in the dating app market increased to $3.08 billion in 2020, 41% of participants in one study report being concerned with scams such as fake profiles.
A survey by the Once Dating App found that 82% of online dating users would feel safer utilizing a dating app with public ratings. Content moderation should also be used to provide a more secure online experience, catching fraudulent profiles of predators and scam artists.
The new UGC trends that marketers are embracing in 2021:
User-generated content continues to hold its own as one of the most effective marketing tools to date. You can and should capitalize on UGC, but in order to attract and retain users by ensuring a safe experience for all, UGC must be accompanied by content and image moderation. This year, it's critical that marketers go above and beyond to prevent inappropriate content from surfacing on their platforms, and deliver content that is authentic and helpful.