Moderating the User-Generated Product Customization Trend
November 28, 2016 | Image Moderation, Profanity Filter, Video Moderation, UGC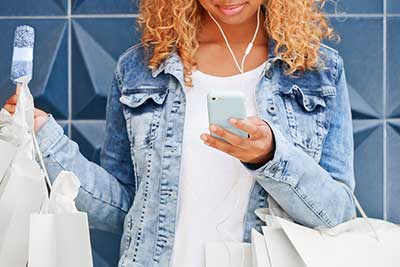 We are increasingly living in an "it's all about me" kind of world, as we are continuously enabled to share our ideas, ideals, style and more with the masses through technology. As a result, e-commerce product customization, where brands allow customers to personalize one or more features before ordering an item online, is growing in popularity. "Customization" is no longer music to just a millennial's ears. Though this generation (which has grown to 25-percent of the population) may have been the catalyst for e-commerce to explode with personalization options, everyone from Gen Xers to tweens now want products from clothing to snacks that highlight their personalities or tastes.
Here are a few brands that have embraced and found success with the user-generated product customization trend:
Downside of Customization
The product customization trend celebrates personal taste and is undoubtedly fun, but brands should proceed with caution. As you give a customer the autonomy to create something of his or her own with your company logo next to it, you are opening the door to the creation of an item that may not be in line with your brand's image or values. There is an inherent risk that what the customer creates could feature negative, or worse, downright offensive wording or imagery. That's no good for publicity. The idea also could backfire if a user chooses to mention a different or competing company within the custom options.
"Consumers who customize a product are more engaged and spend more than consumers who buy standard products." – Bain Consumer survey
Benefits of Customization
Why would these companies chance potential disaster then? Product customization helps brands boost sales. Additionally, with the abundance of social media and online publishing, styles and trends are now changing faster than ever before. In many cases, customization gives a leg up to companies who can gain valuable intel from the designs people are creating, whether that's to fine-tune existing products or to create new ones to meet a demand. It also creates "shareable" content, encouraging customers to post photos of their fabulous personalized items across social media.
Watchdogs of Customization
WebPurify helps brands stay on brand through our key services: Profanity Filter, Image Moderation and Video Moderation. We can review user-generated text, images and videos (when applicable) during the product customization process to raise any red flags before the product is created and shipped to the customer. Our specialized team works with brands directly as well as their advertising agencies to help monitor the intricate needs of one-time campaigns as well as ongoing personalized product offerings.
Find out more about WebPurify's agency campaign moderation services.