9 Ways Content Moderation Can Help Brand Managers
January 28, 2022 | UGC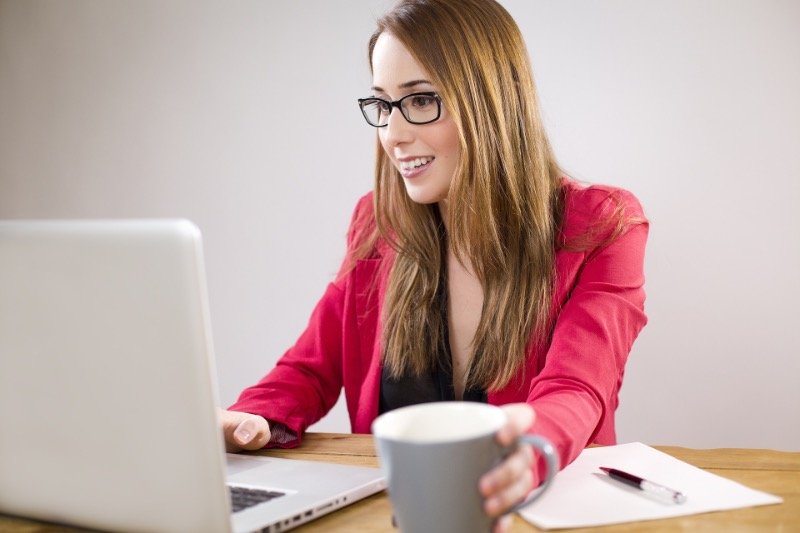 Brand managers are responsible for developing a brand's marketing strategy, and implementing that plan through marketing campaigns on various channels. User-generated content (UGC) is one component of brand strategy. This includes any content created and shared by your clients or customers: Instagram stories, product reviews your brand is tagged in, etc.
Nearly 72% of brands believe that UGC helps them to connect with their customers and cultivates customers' trust in the brand. When it comes to boosting your brand and improving your bottom line, UGC is imperative. In fact, 79% of people say UGC influences their purchasing decisions. With this in mind, your responsibilities as a brand manager in 2022 must include obtaining and managing UGC that will increase revenue and build customer loyalty. 
While UGC can give your brand a boost, it also has the potential to damage its reputation. As such, it's your job to play defense and protect your brand's reputation by moderating content.
That's where professional content moderation comes in! Find a content moderation partner that can help you keep your platform or website free from content that may be offensive and may not add value to your brand.
Here are 9 ways a content moderation company can help brand managers boost their brand and protect its credibility:
1. Reduce cyberbullying incidents
Content moderation prevents trolls and cyberbullies from using electronic communication to bully one of your users or members by sending memes or text that are threatening or intimidating in nature. Use an approach that combines AI and live moderation to detect high-risk, user-generated images and video to end the spread of harmful content and reduce cyberbullying incidents.
2. Ensure a positive user experience
Marketers have noted a 90% increase in the total time that visitors spend on websites with featured UGC. Furthermore, users who feel that your platform is a safe space are more likely to stay on your website, continue engaging with your brand, and ultimately invest in your brand's product or service. A hybrid approach to content moderation can help brand managers provide that safe, positive user experience by leveraging teams of well-trained human moderators paired with AI.
3. Rapidly and safely scale marketing campaigns
If you're running a social media contest, content moderation allows you to rapidly scale marketing campaigns while mitigating the risk of exposing users to upsetting content. This is especially important in the case of high volumes of content. For example, if you're running a campaign that will result in thousands of user-submitted videos in a day, working with a moderation partner that is able to review all the content is a must.
4. Prevent fraudulent activity 
In one study, 41% of dating website participants reported being concerned with scams such as fake profiles. If you're the brand manager for a gaming or dating platform, a content moderation expert can help by reviewing each of the profiles registered, confirming that the information each user submits is authentic and scanning interactions between end-users. Since profiles can be used to share and spread phishing schemes and scams often associated with identity theft, preventing such fraudulent activity by moderating profiles must be a high priority.
5. Acquire insights about brand users
Content moderation offers pattern recognition. You can acquire insights about the preferences and behavior of your users by working with content moderators to tag content with key properties, which is particularly useful in the case of high-volume campaigns.
6. End brand trashing
92% of consumers report experiencing analysis paralysis when there are no customer testimonials or reviews to justify their purchase. Allowing both positive and negative comments will combat that paralysis and position your brand as trustworthy, but permitting hostile comments, feedback, and reviews intentionally posted by competing brands is a bad practice. 
Known as brand trashing, it can be offensive to your customers and harmful to your brand's image, no matter what industry you're in. It could even escalate into a public relations' nightmare with legal ramifications. This is where a content moderation expert can make all the difference, helping meet your specific moderation needs and avoid brand trashing.
7. Block the competition 
Differentiating your brand from the competition is  crucial. To keep competing brands from being mentioned or pictured in UGC, use content moderation services that allow you to block list competitors' names in text submissions. Additionally, a live moderation team can be responsible for reviewing and rejecting content containing competitor logos and the like.
8. Keep content and conversations on brand
If you manage a brand with a large online community, keeping the conversation on brand might keep you up at night! To keep conversations on brand, team up with an experienced content moderation service that offers a hybrid of automated and live moderation solutions. A qualified moderation partner should go beyond simply monitoring blogs and forums for profanity and NSFW. Look for a content moderator that helps you best shape your moderation criteria, defining what content and conversations align with your brand, topics, and mission.
9. Promote positive user interactions 
Content moderation can ensure positive interactions among users by suspending members who send unsolicited photos and banning members who repeatedly jeopardize the safety and /or privacy of other users.
How does WebPurify help brand managers?
While it's up to you as the brand manager to go the extra mile to keep content on brand while also protecting your audience from potentially offensive content, you don't have to go it alone! To successfully moderate content and catch UGC that might be harmful to your audience and your brand, look for a company of experts offering moderation that blends the power of technology and humans. 
At WebPurify, we help brands and their managers navigate the content moderation process by offering advanced AI services, custom content moderation plans, affordable turnkey services, and dedicated live teams that can be trained on your specific moderation criteria.