Do you know what to look for in a content moderation service?
June 16, 2023 | UGC
Every company, big or small, has had to deal with its fair share of troublesome user-generated content (UGC). It could be an unruly response on your Twitter feed, a torrent of spam reviews on your products or a risky product customization image that crosses the copyright line. Moderating this content isn't just a nice-to-have, it's a necessity. The last thing any brand wants is to get entangled with toxic content, and unchecked channels can quickly become a hotbed for harmful, even illegal, activities, putting your company at serious risk. But let's face it, effective content moderation is tough to do at scale and can eat up your internal resources faster than you think.
This is where WebPurify steps into the picture. We recognize that with so much choice in the marketplace, you're trying to differentiate through a multitude of potential providers to figure out which one fits your unique needs. But regardless of your specific situation, we believe there are a few non-negotiables that every effective content moderation service should be able to satisfy:
Affordable, and flexible enough to work at your desired scale, and within your budget
Consultative and proactive about meeting your evolving business needs
The ability to keep up with new technologies and their associated risks
Has robust QA processes in place to ensure moderation is accurate and consistent, and UGC trends are identified and acted upon promptly
The ability to deliver quality content moderation within agreed timeframes
The capacity to provide effective global, 24/7/365 moderation
At WebPurify, every day we moderate millions of text submissions, hundreds of thousands of images, and thousands of videos. We work with thousands of companies, from startups to Fortune 100 brands, and regardless of their size, every one of our clients gets the same high-quality service. As content moderators for more than 17 years, we've seen UGC grow from chatrooms to the metaverse, we've adapted to the challenges that new technology brings, and in this time we've learned some universal truths about what constitutes effective content moderation. In this guide, we'll provide an overview of some of the main factors you should consider when choosing a content moderation service.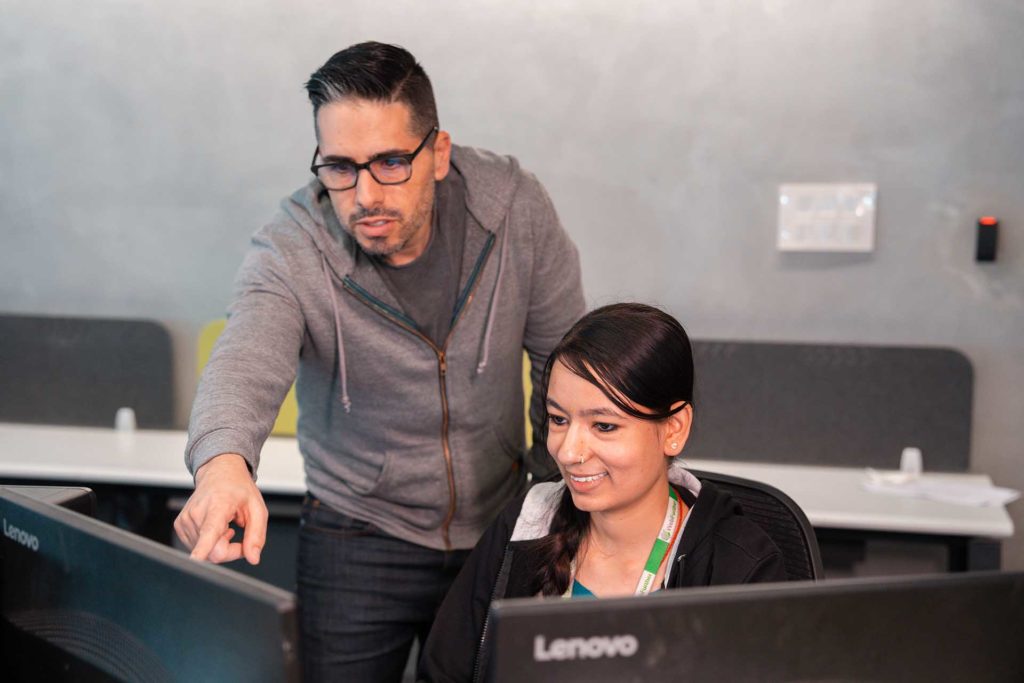 Audit your moderation requirements
What kind of content moderation do you actually need? No two businesses are the same, but no business wants illegal or explicit content on its platform, and every brand faces the risk of reputational damage and a loss of customer trust if harmful posts are allowed to go unmoderated.
Look for a content moderation service that goes beyond a simple 'banned words list' approach, and includes detection of offensive intent and suspicious phrases. Remember that user-generated content might not come only in the form of words – images and videos represent a major challenge for brands.
WebPurify offers a hybrid image moderation solution that combines automated and human moderation to deliver real-time detection of potentially offensive images. Automated analysis detects images with a high probability of containing offensive subject matter, backed up by review from trained human experts. Likewise, our live video moderation can deal with thousands of videos daily, based on either turnkey or custom criteria designed for your company's specific needs.
Whatever your requirements, look for a moderation provider that puts the protection of vulnerable populations front and center. Children are particularly at risk from content such as cyberbullying, predatory behavior, or inappropriate content, while marginalized and minority groups might be targeted with hate speech and harassment.
Setting the ground rules – creating community guidelines that make sense
This might sound basic, but the first step in finding an effective content moderation solution is to have clear principles and policies in place that define violative behavior. Businesses should be transparent about their content moderation guidelines, practices, and decision-making processes because users need to have a clear understanding of what is expected of them.
Effective enforcement for your communities will depend on your business's use cases and risk tolerance, but at WebPurify we believe the secret is a combination of factors:
clear and transparent community guidelines
consistent enforcement of those guidelines using a combination of AI and human moderation
appropriate user controls to establish privacy preferences and report inappropriate content.
From startup to Fortune 100 company – find the right moderation solution for your scale
Size isn't everything, but a large corporation will likely have different UGC moderation needs than a small startup. Smaller companies might need a full-service moderation solution, including both AI and human review. Larger businesses may have some kind of in-house moderation solution already, but perhaps they need help with complex cases that require human review at scale.
Whatever the size of your business, you ultimately want to protect your community as well as your brand reputation. So just as important as a moderation vendor's technology is its rigor and ability to QA its ongoing processes for consistency. After all, just one incorrect moderation decision can create a major PR headache. We take our responsibility to evolve and innovate to solve our clients' most pressing challenges very seriously, and trust us – after 17 years in the trust and safety space, we've seen everything.
Partner versus service provider – find a moderation vendor that will work with you, not just for you
Not only are the needs of every business different, but the needs of a single business might change over time, or even day by day. A good moderation vendor should work with you to find a solution that can adapt to your business's needs.
At WebPurify, we pride ourselves on being nimble and highly consultative. We have the ability to precisely customize our AI and human moderation solutions to suit your needs, and in addition to ongoing content moderation, we've also helped countless companies devise their community guidelines and establish enforcement best practices.
We also understand that content moderation needs to be cost-effective. As well as offering flexible moderation solutions, we offer flexible contract terms to suit your company's budget.
We're also exploring a formal consultation service, where businesses can work with WebPurify professionals to find solutions that make sense for their specific trust and safety requirements.
Future Proofing – find a moderation solution that will evolve with your business
Moderation doesn't stand still, so look for a vendor that can keep up with new developments in technology, as well as trends in user behavior. At WebPurify, we equip companies with cutting-edge tools to mitigate myriad risks, from illegal to harmful to disruptive content and conduct across all media formats – text, image, video, audio, livestream, and even the metaverse!
Artificial Intelligence promises to deliver tremendous benefits around efficiency, automation, creative expression and innovation, but brands are already experiencing some of its downsides, including the spreading of misinformation, copyright infringement, and perpetuating biases. WebPurify is actively exploring the impact of new developments such as AI-generated content (AIGC) and developing solutions to moderate many of their associated risks.
Consider the human factor – look for vendors that emphasize moderator wellness
While AI plays a significant role in content moderation, human moderators are still essential, especially when it comes to tackling more nuanced and complex decisions. That's because only humans can really understand the behavior and motivations of other humans. But that can come with downsides, especially around moderators' mental health.
We've all heard horror stories about human moderators who burn out after spending their days endlessly reading and watching terrible things on the internet, so when selecting a moderation vendor, make sure that moderator wellness is mentioned as part of the offering. At WebPurify, we place a lot of importance on moderator wellness, including the provision of mental health resources, regular breaks, and competitive pay. That results in a higher quality of life for our moderators, and low attrition compared to industry averages. And ultimately, that means we can offer a higher quality service for our clients.
It's a big world out there – does your moderation solution 'follow the sun'?
When your user base is global, 9-5 moderation just won't cut it. With UGC content being created 24 hours a day, 7 days a week, your moderation solution needs to 'follow the sun', working in real time, in every timezone.
A good content moderation service should offer 24/7, culturally responsive support, backed up by robust QA processes to make sure that moderation is consistent, accurate and responsive. WebPurify works with talent from all over the world to provide a cost-effective, customizable solution that can scale according to your business' needs.
Looking ahead – build moderation into your product roadmap
Moderation doesn't need to be a crisis, and one of the biggest mistakes that businesses make is not to consider trust and safety from the outset when developing their online offerings. It's impossible to completely 'design out' the risk of toxic or illegal UGC, but you can mitigate it by consulting with a trust and safety professional early on. So don't let content moderation be an afterthought – look for a moderation provider that can help you proactively formulate a plan for UGC now, so you don't get caught out later. These considerations should be baked into every aspect of your product life-cycle, and we have a team of experts ready and willing to help.