Taking Advantage of Social Media Contests
May 31, 2019 | Image Moderation, Video Moderation, UGC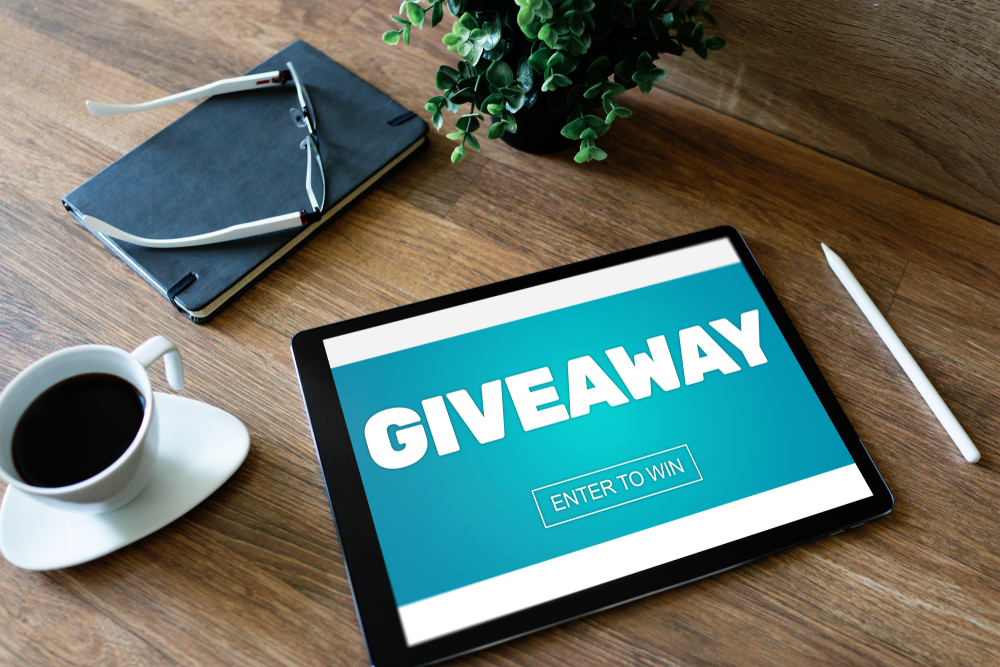 In 2007, Facebook and Twitter laid the ground work for social media contests by introducing features like Fan Pages and hashtags, respectively. However, contests put on by brands didn't really take off until platforms supporting visual content, like Pinterest and Instagram, gave users the opportunity to create more compelling content.
Since their inception, social media contests have proven worthwhile for brands as a means of facilitating user generated content (UGC). Here are the various approaches and advantages that brands should be aware of.
Kinds of Social Media Contests
Part of the appeal of engaging users with competitions is the freedom they allow both brands and participants. Brands have a wide variety of options when it comes to the kind of contest they want to run, but it's important to consider how best to involve their target audience and what resources will be needed to manage it.
Companies looking for an approach that requires very little time and effort might prefer a raffle, or sweepstakes, because the winner is chosen at random. The barrier of entry for a sweepstakes is low, as users are asked to do very little, but brands won't enjoy the benefits of fresh content generation. Similarly, "Like to Win" and vote contests ask very little of users while incentivizing promotion of a product or service.
Photo and video contests give users the opportunity to be more creative, but picking a winner may take longer – unless users are also put in charge of who wins by voting. Caption and essay contests are additional ways of getting useful feedback from customers.
One real-life example is The Container Store creating the hashtag #containyourselfcontest so customers could showcase their feats of organization using The Container Store products. As a prize, the company offered two $500 gift cards to the store. Hashtags are especially useful in that they organize all entries in one place for all to see.
Eggo also wanted to see how customers used their product, so they hosted a recipe contest – all entries had to include Eggo waffles – and let their followers vote on the best recipe. The winner was gifted $5,000.
The Upsides
There are very good reasons for leveraging UGC and social media contests specifically. While not an inexhaustible list, the benefits are generous.
Increased User Engagement
Perhaps the greatest advantage, social media contests are great for boosting user engagement. This is true for several reasons.
First, by leveraging social media, brands can most easily reach young people (Millennials and Gen Z). Second, regardless of participant age, contests excite people. They give users the opportunity to be creative or express their opinion, not to mention the chance to win a prize. Lastly, excitement is contagious. A well-run contest stands a better chance of reaching more people because any given participant can easily inspire their own followers to join in. This sense of community, as well as the rule of reciprocity, can also help strengthen the bond between brand and customer.
Lead Conversion
Contests give brands a great opportunity to turn followers into subscribers; and they can encourage conversion by providing some incentive. The incentive can be more passive – say, by granting access to gated content – or brands can more actively grow their mailing list by requiring an email address for entry into the contest.
SEO Results
Believe it or not, social media contests can improve search engine rankings and domain authority. This is because Google's Panda algorithm favors fresh content. What's more, social media platform algorithms favor personal content over advertorial content. For example, Facebook's algorithm prioritizes "meaningful interactions" and Twitter's prioritizes relevance to the user over timeliness.
Potential Downsides
It's worth noting that, although the advantages far outweigh any disadvantages, there are a few potential downsides to keep in mind when running a social media contest.
Lack of Involvement
This tactic comes in handy when reaching certain age groups and demographics, but companies run the risk of excluding any customers not using social media. Brands that want to cast the widest possible net should host the contest on the company website.
Similarly, companies risk low involvement if the competition's barrier of entry is too high, meaning too much is being asked of the user. Customers will be less likely to participate if eligibility is too complicated.
Fading Results
Competitions can't drag on forever (nor should they), and companies should not expect any uptick in subscribers or followers to be permanent. There's always the likelihood that some new subscribers and followers will drop off after the contest is over.
Contests Gone Awry
A social media competition can get heated if users disagree with the rules as well as who is picked as the winner. For example, when Molson ran a competition on Facebook asking college students to post pictures of them at parties, some complained the campaign encouraged binge drinking, leading it to end a week early.
Even if a campaign doesn't upset participants, it still exists in the realm of social media, which means it's vulnerable to internet trolls. Companies can greatly reduce the risk of a competition being hijacked with a proper and well-budgeted plan for moderating content. But this is just one way of ensuring a successful campaign.
Best Practices for Success
First and foremost, it's crucial that the contest captures customers' attention. The best way to do this is to offer a prize that makes participating worthwhile. If not offering a cash prize, as Eggo did, brands should make sure that the prize is relevant to their industry.
Next, to minimize the risk of customer dissatisfaction, brands should keep the rules and regulations simple and unambiguous. Avoid language that allows for loopholes or for the contest to be labelled unfair.
One previously mentioned advantage of these kinds of campaigns is lead generation. It's great for a company to grow their emailing list, but all organizations should be aware of the permissions required by the GDPR as well as all the potential legal ramifications of running a contest on social media.
To enjoy favorable SEO results, brands should host their contests on their own site as opposed to a third-party domain. In addition to growing a website's domain authority, social media contests are an opportune time to rank for specific keywords. Companies can simply add these to the main page for the contest in addition to the metadata.
Finally, a contest can't be successful if hardly anyone knows about it. Brands should consistently promote the competition on as many channels as possible. And it's not as if they have to do it all on their own. By allowing users to share the contest with social buttons, they can sit back and let their customers spread the word… at no added cost. That's the beauty of UGC.
Plan Carefully, But Have Fun with It
The success of a social media contest, or any UGC campaign for that matter, is dependent on comprehensive planning before kickoff. Companies can get the most out of their contest by first gaining a solid understanding of their customer base as well as what they will find engaging. Once up and running, meticulous moderation of content will ensure smooth sailing until the winner has been chosen.
Above all – and advantages aside – brands shouldn't lose sight of the fact that these contests are meant to be fun. An enjoyable campaign makes for happy customers and happy marketers.