Should Your Business Moderate UGC Reviews?
October 6, 2016 | Profanity Filter, UGC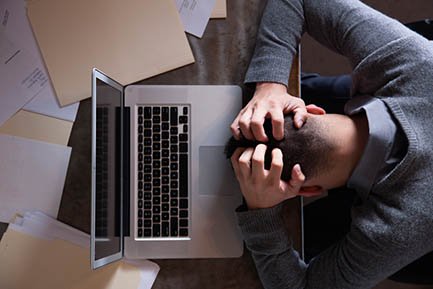 From Yelp to Trip Advisor to Nordstrom and beyond, customer reviews are everywhere, and have truly revolutionized business as we know it. In the past, a restaurant may have gotten away with snooty service, or you may have purchased a pair of shoes not knowing that they would fall apart after a few wears. These days, that just isn't the case. You can read up on what others have to say about products and services, and make a purchasing decision based on your fellow customers' opinions and experiences. And so, user-generated content (UGC) reviews can make or break a business.
Seventy percent of consumers are putting more weight into what a fellow consumer has to say about a business or product than what the business or brand says about it in professionally written marketing content.
What's more, 63 percent of U.S. shoppers trust user-generated product photos posted in UGC reviews more than photos posted by brands and retailers.
This begs the questions: Should you allow UGC reviews on your website to begin with? Or should you allow them, but remove any negativity to shine your brand in the best possible light?
In our opinion, if you are in an industry such as retail, travel and hospitality or home services where reviews make sense, it's imperative to allow UGC reviews. This formula is widespread at this point and to not have it may come across as questionable for your potential customers. While it gives your business serious clout when the reviews are good, you do take the chance that you'll get negative reviews.
What happened with one of WebPurify's large restaurant chain clients is a case study in what not to do in this situation. Before hiring us to moderate their customers' uploaded photos and reviews for offensive content, they had staff members scanning the reviews before they would go up on their website in a forum where customers shared feedback. Several staffers would subsequently delete negative comments, not wanting to be painted in a bad light.
As tempting as it may be to hit "delete" every time a negative opinion surfaces on your review page, don't. It's a much better practice to respond to a sour opinion and win back that customer as well as show anyone reading the exchange what your brand's customer service is made of. Then, put a plan in place to build more positive reviews that overshadow the unfavorable one.
What also is important is to make the distinction between moderating for authentic, opinion-based reviews that can at times be negative versus offensive or hateful reviews. The latter can be a real turnoff for your audience. Check out our reliable and automated Profanity Filter service to combat those zingers. Or, take it a step further with our custom service where human teams review submissions for your specific brand or industry-related criteria.

Questions about UGC reviews or profanity filters? Please let us know how we can help.