Best Content Marketing Blogs in 2023
December 30, 2019 | Marketing & Operations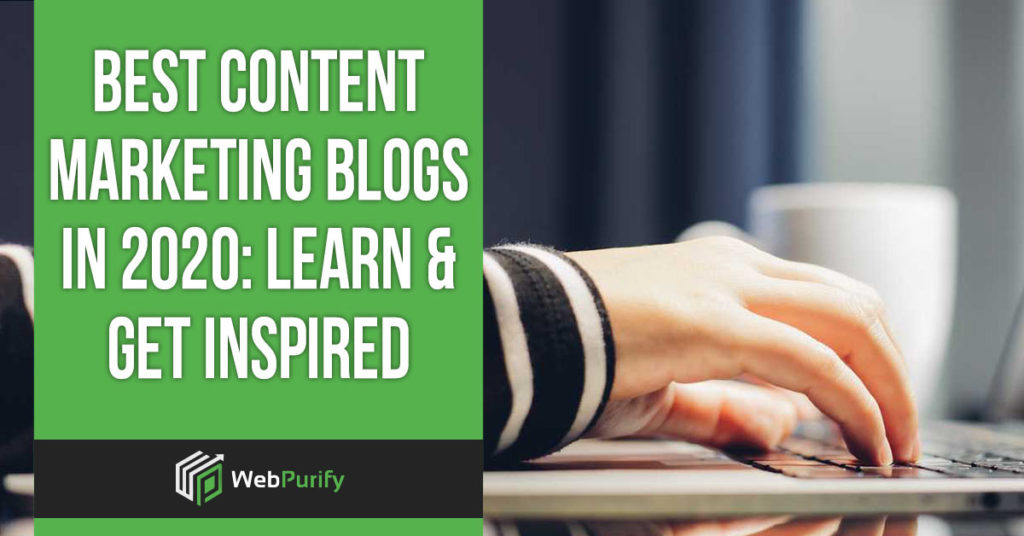 Want to stay ahead of the latest digital content trends? The world of branded advertising, content moderation, SEO, social media, and user-generated content move at lightning speed, so it pays to study up.
Content marketing blogs are excellent resources for diligent advertisers and fresh learners alike to learn inbound marketing strategies. They can teach you not only how to make an initial splash but also how to sustain the hype and grow. The only issue is that you usually must filter through a lot of less-than-worthy scraps to find a few rare gems of insight.
Fortunately, these 20 marketing blogs can help. We've gone through some of the world's leading digital publishers and compiled them here to make your life easier.
Why not dive into our 2020 lineup of the top marketing news sources that you should add to your reading list?
Note: Check out our favorite tech blogs when you're finished with the content marketing blogs.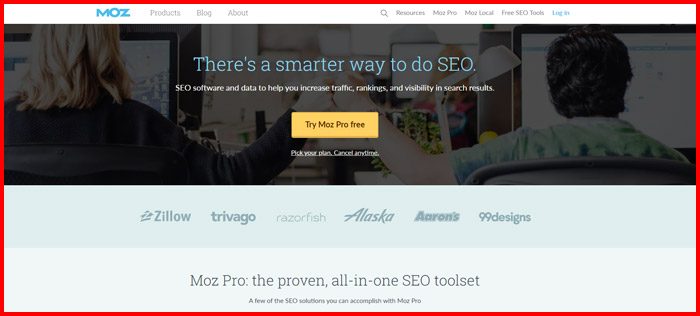 The Moz blog builds upon a comprehensive SEO toolset that has long been one of the standards of digital marketer outreach. In addition to marketing news, this blog shares tips and tricks for everything from link building to generating niche industry traffic. If you'd like to learn from industry leaders and trendsetters who also love blogging, then this is an exceptional place to get started.

Our Favorite Post: 8 Old School SEO Practices That Are No Longer Effective – Whiteboard Friday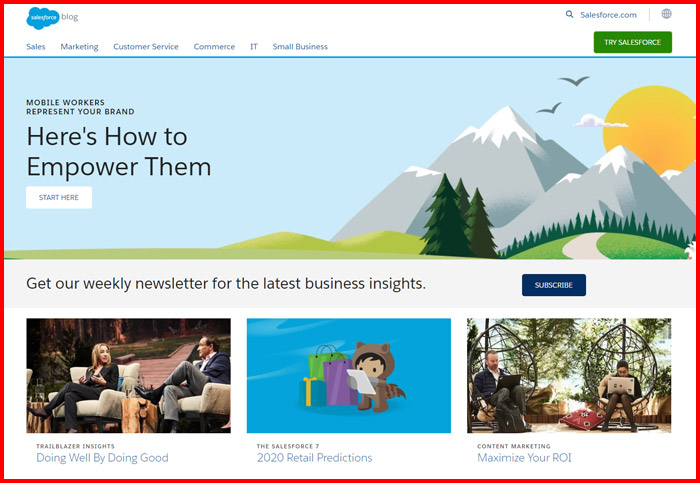 Salesforce is a widely used platform for customer relationship management or CRM. As such, its blog is an excellent resource for learning about how your content marketing relates to factors like your ability to cultivate consumer relationships. This blog covers a wide range of topics, including customer experiences, small business management, mobile development, B2B commerce trends and the use of AI in retention. Even if CRM isn't currently a significant element of your business model, you can benefit from these insightful pieces on running a successful Digital-Era enterprise.
Our Favorite Post: 26 Sales Statistics That Prove Sales Is Changing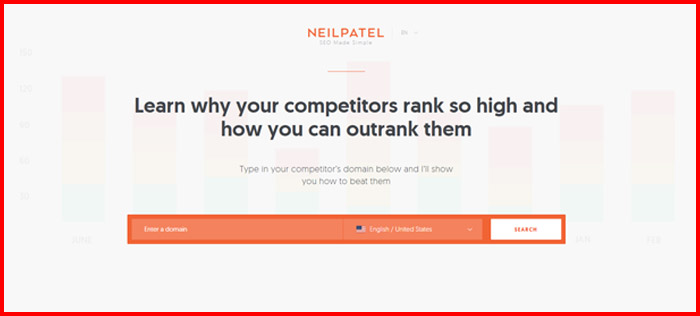 Neil Patel's blog packs years of content geared towards those seeking enhanced traffic and sound marketing tips. Notably, the Marketing School podcast includes more than 1,200 short, free episodes that anyone can use to up their game. As an established authority, Patel also covers lots of interesting, in-depth topics, such as choosing suitable keywords and surviving search algorithm changes. Best of all, he's very good at breaking down big outreach tasks in ways that anyone can follow.
Our Favorite Post: 32 Things You're Doing Wrong With Your Website Design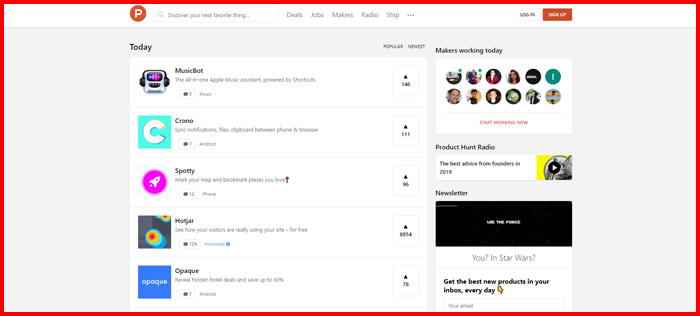 Don't let this one's unique layout fool you. Although Product Hunt's tech-oriented focus differs from the standard fare found on most content marketing blogs, it provides valuable information for enterprises and individuals seeking powerful applications. Each post covers products or services that perform specific tasks, such as testing your software APIs, building websites, and managing team communications. There are also lots of consumer-oriented apps, making this a wise venue for promoting what you've been working on lately.
Our Favorite Post: 68 Best Websites to Learn to Code 
Gartner is a world-renowned research and analysis company that studies a wide range of industry verticals. Each year, the firm publishes a high-profile list of the leading companies in different fields, including digital outreach. It also holds conferences that often define trends in specific domains. Although this isn't the same kind of quick reading that you might expect to find online, these marketing blogs, e-books, white papers, and reports are excellent resources for getting inspired and honing your outreach strategies.
Our Favorite Post: Gartner Identifies the Top 10 Strategic Technology Trends for 2019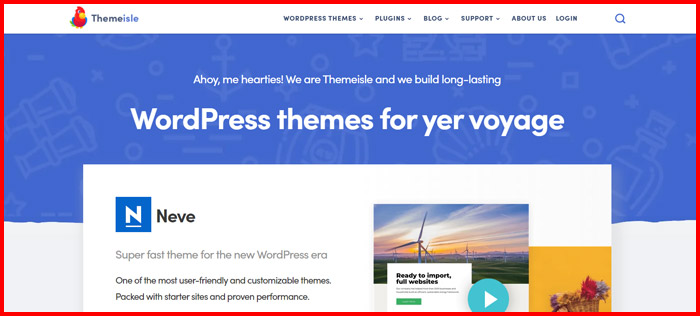 Themeisle's blog primarily focuses on WordPress and everything that goes along with using it, including installation, hosting, themes, and email marketing. This site also includes a good selection of free WordPress themes. Unlike some other blogs for content marketers, Themeisle also offers something for independent professionals and startup entrepreneurs, such as guides on creating your store, polishing up your resume and switching your blog from Medium over to WordPress.
Our Favorite Post: How to Perform a Competitor Site Analysis and Outrank Your Rivals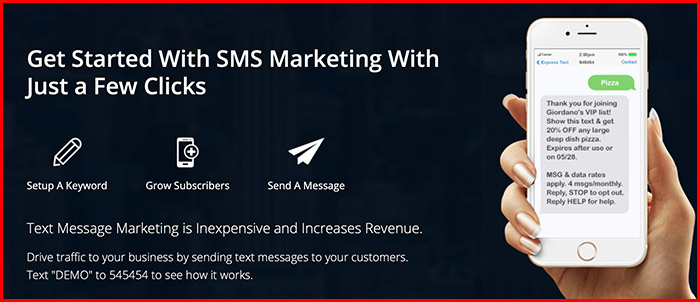 The Express Test blog offers the utmost in SMS marketing advice. Learn and follow the latest techniques to help your business grow. Not only that, but also find out the effects of marketing in different areas such as education, politics, and the general economy. Express Text even provides recommendations for everyday scenarios, such as how to handle a potential emergency. Catch up on all current marketing tips and strategies with this insightful blog.
Our Favorite Post: Social Media Marketing Ideas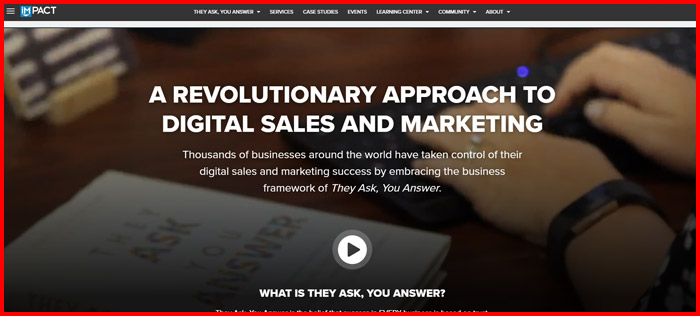 IMPACT's blog THE LATEST shares tips on the up-and-coming trends and established fundamentals of inbound marketing, sales, user interface design, and viral marketing news. You'll get to learn by example with long-form guides, webinars, podcasts and more. IMPACT also produces shows that make it easy to master your preferred outreach flavor, such as creating film content. The Website Throwdown is an excellent place to capitalize on others' mistakes without repeating them yourself as it includes insider critiques.
Our Favorite Post: 14 Reasons Why You Need to Use Video Content Marketing [2019 Infographic]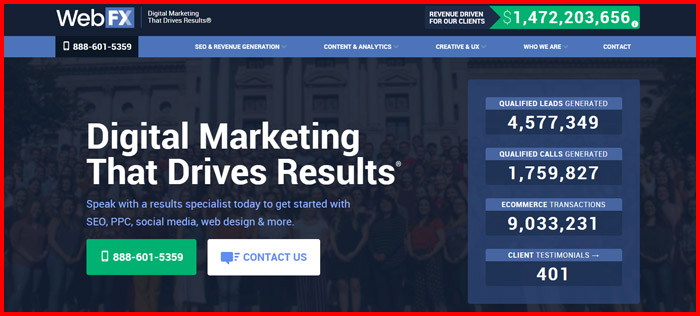 WebFX is a digital marketing company that's been around since the 90s. Its marketing blogs make up a massive repository of technique insights hitting upon everything from geofencing to web design and ad bidding. One noteworthy distinction is that this company provides several complimentary and paid marketing tools, such as an SEO checker, email advertising platform, site metric tracker and advertising impression cost calculator.
Our Favorite Post: The 6 Companies That Own (Almost) All Media [INFOGRAPHIC]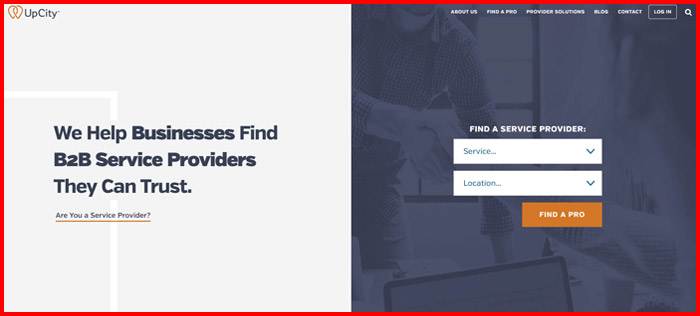 Want to learn more about media production, content marketing, and branding? The UpCity blog offers a well-rounded perspective. In addition to presenting well-thought-out interviews with industry leaders and UpCity partners, the blog dives into exemplary cases of outreach successes, shares vital case study creation pointers and explains Google Ads for beginners. Fortunately, its content is easy to navigate because it's broken down into categories, like conversion optimization, social media content, and SEO. UpCity also lists trusted, pre-vetted service providers, making it easy to apply the lessons you learn during your reading sessions.
Our Favorite Post: 6 Ways to Increase Organic B2B Leads Using SEO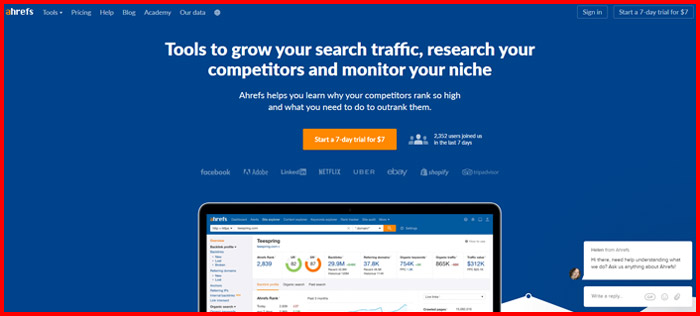 The Ahrefs blog is ideal for those who want to get stuck into in-depth guides on specific SEO and topics for content marketers. For instance, the company's pieces on long-tail keywords, keyword research, and blogger outreach include lots of rare tips that you might not have heard before. Even though the blogs can tend to be a bit on the wordy side, they're generally well-written enough for you to absorb them without getting bored along the way. Like some of the other sites on this list, Ahrefs provides digital marketing tools, so you can jump to those offers if you want to implement any of the concepts you discover right away.
Our Favorite Post: How To Do Keyword Research for SEO — Ahrefs' Guide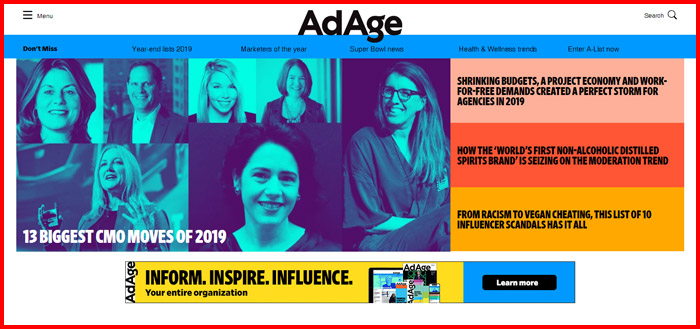 Do you feel like your content marketing strategy might be getting tired and stale? Reading the Ad Age online publication is a smart way to freshen things up and start thinking outside the box. Whereas most outreach blogs on the web focus exclusively on the digital world, this marketing news site has a history that predates the modern internet by a solid 70 years, and it covers everything from Super Bowl ads to viral campaigns and fitness marketing. If you want to contextualize what you're doing within a broader framework, then reading Ad Age might reveal how you stack up.
Our Favorite Post: Amazon Challenges Google and Facebook's Hold on Digital Ad Market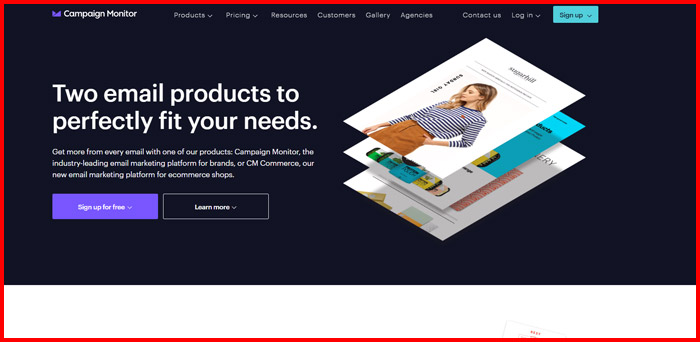 The Campaign Monitor blog primarily revolves around email marketing and e-commerce, which are the primary services provided by the company behind the scenes. These content marketing blogs appeal to a broader cross-section of the enterprise sphere than some alternatives do. For instance, you'll encounter multiple pieces on advertising as a nonprofit, small business or B2B service provider. Email marketing fans will also be pleased to learn that they can get the inside scoop on how their biggest competitors, such as BuzzFeed and others, use email to boost engagement and consumer interest.
Our Favorite Post: Ultimate Email Marketing Benchmarks for 2019: By Industry & Day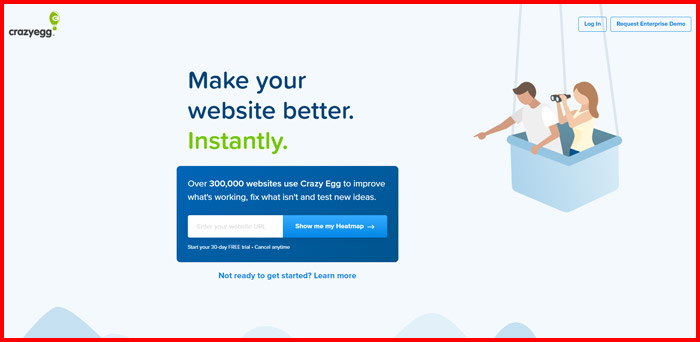 Crazyegg helps companies optimize their websites using tools like heatmaps, AB testing, and interaction recording frameworks. The marketing blogs here are wide-ranging, which makes sense considering how much goes into building and maintaining usable site designs. This page features lots of excellent guest content marketing blogs by people like Neil Patel, and it also explains commonly overlooked SEO and outreach strategies, such as choosing the appropriate color palettes, selecting software stacks, picking fonts and cultivating strong customer relationships. While these subjects aren't scarce in the marketing blog ecosystem, it's helpful to have so many diverse ideas in one convenient spot.
Our Favorite Post: The 15 Second Rule: 3 Reasons Why Users Leave a Website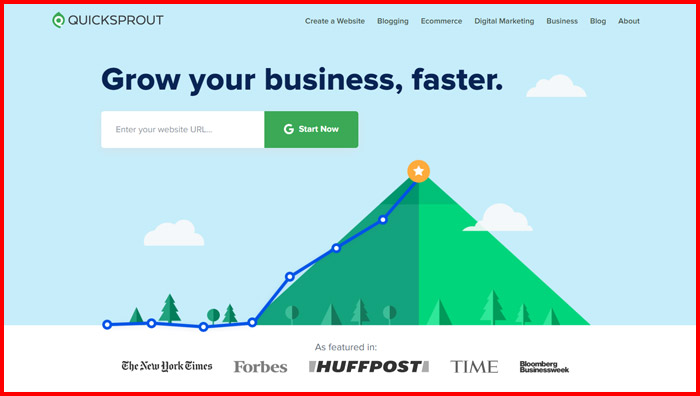 Quick Sprout marketing blogs are helpful resources for those trying to get started or make improvements in a hurry. These pieces include several highly popular how-to guides on practices like copywriting and launching digital stores. You'll also spot some deep-dive reviews that might make it easier to choose service providers and expand your business successfully. Notably, the topics of these content marketing blogs aren't limited to the web-exclusive arena. For instance, you can also learn about point of sale systems, small business accounting tools, and finding drop shipping partners.
Our Favorite Post: How to Make Money Blogging in 2019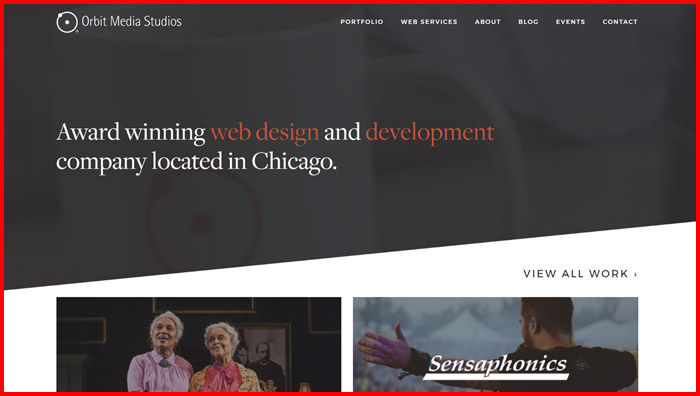 One good route for learning your way around digital marketing is to look to those who've done it successfully. With almost 20 years of work behind it, Orbit Media's blog makes an excellent jumping-off point. Whereas some marketing blogs tell you what you need to do to succeed, these tutorials, guides, and reviews also explain the why behind search algorithms, influencer marketing, long-term content management and paid distribution. These content marketing blogs also share lots of great examples, making it simple to tweak different techniques and apply them to your way of doing business.
Our Favorite Post: 15 Things To Remove From Your Website Immediately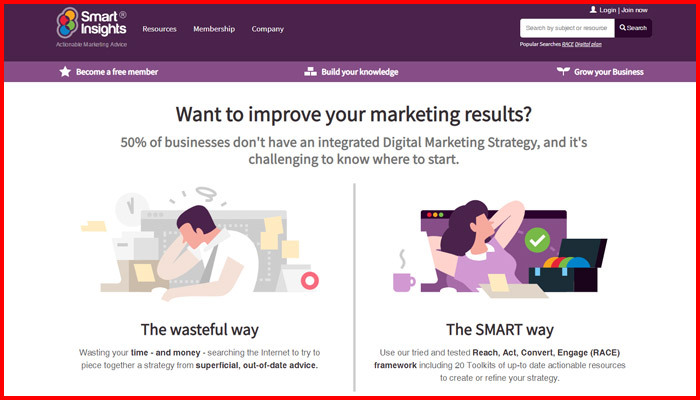 Smart Insights provides complete toolkits for managing end-to-end customer lifecycles. The firm's website also presents a diverse range of free and premium resources designed to make such tasks more manageable. Who might benefit from delving into this content? It will probably prove helpful to anyone who wants to implement new ideas right away since the company's mission is to deliver actionable pointers. For instance, the Quick Win library includes marketing strategies structured in worksheets, video guides, and checklist formats, so you don't have to do much to adapt what you learn to your purposes. The blogs also feature statistics that make them great for sharing with people around the office as you try to drum up support for new strategies.
Our Favorite Post: Mobile Marketing Statistics Compilation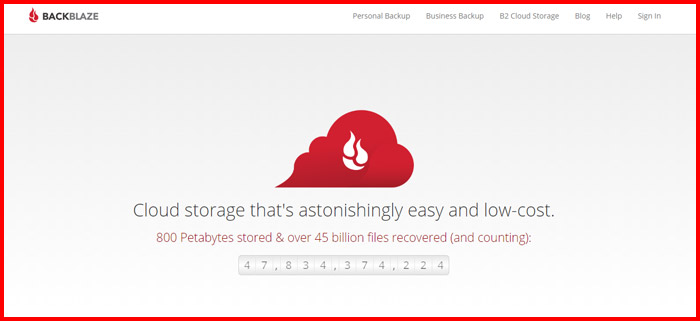 The Backblaze blog is another example that concentrates on practices many business leaders overlook. Specifically, it shares personal and enterprise tips for establishing sound data storage and backup practices. While this might not seem very related to marketing, such habits are vital for running a business that engages consumers around the web. If you've never heard of business continuity planning or intend to run data-heavy campaigns, then get to reading right away.
Our Favorite Post: How To Get Your First 1,000 Customers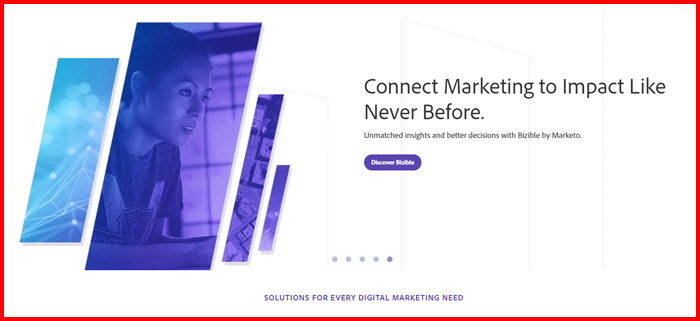 Adobe's Marketo Engage blog content should be on your list of study materials — even if you don't use the Marketo platform. The company's standards have set the tone for countless successful brands, and its insights on practices like marketing automation are essential for anyone who wants to expand. This content includes numerous metrics, white papers, long-format digital advertising guides, and even cookbooks for things like Lean account-based marketing. You'll also run into plenty of practical basics and infographics that might help you present stronger cases to investors or confirm ideas for your benefit. Finally, it's worth noting that although Adobe runs this site, it's not entirely self-referential because it addresses news from across the industry.
Our Favorite Post: Lead Generation: A Complete Guide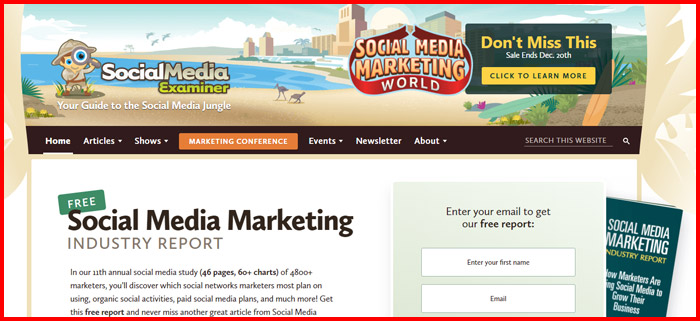 The Social Media Examiner covers a lot of topics in an easily consumable format. On top of sharing guides about how to perform specific tasks, it includes relevant news items regarding diverse subjects, such as YouTube monetization updates, regional privacy laws, and brand-new Facebook features. You'll also occasionally discover marketing forecasts and predictions from professionals that make this a useful resource for future-proofing your outreach plans. Although you'll probably never get through the entirety of the numerous articles here, the search function lets you find specific topics and guide your analysis.
Our Favorite Post: 14 Video Tools for Social Media Marketers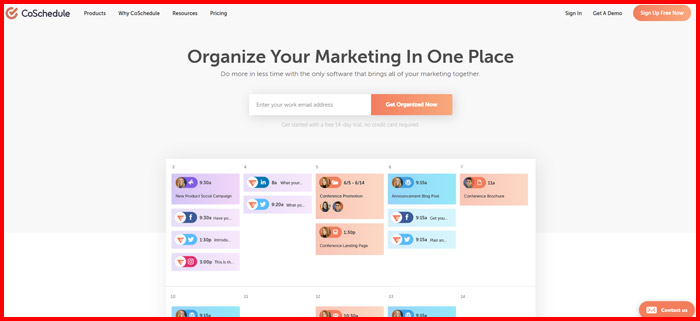 The CoSchedule platform bills itself as a one-stop marketing solution, but its blog is anything but myopic. It addresses a comprehensive range of marketing-related topics, like how design impacts advertising and what kind of demographic research suits e-commerce best. If you're particularly busy, then you might also enjoy tuning in to the Actionable Marketing Podcast episodes that cover some of the same ground in a more casual format.
Our Favorite Post: Here Are The 101 Catchy Blog Title Formulas That Will Boost Traffic By 438%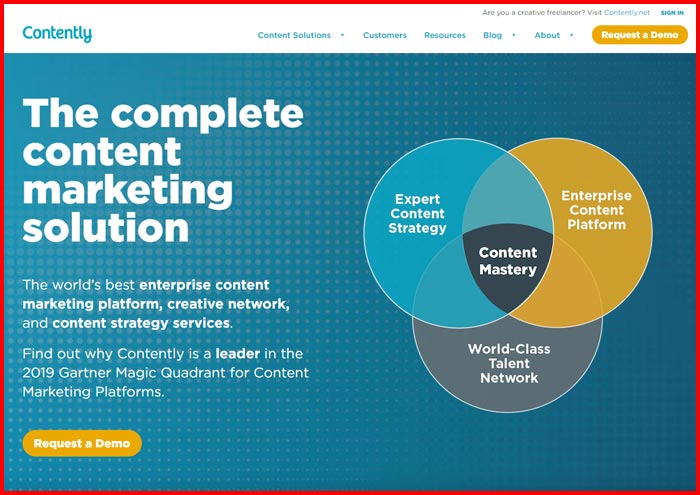 If you're looking to grow your business with a content marketing plan, then the Contently blog needs to be on your radar. Their robust writing staff covers everything you need to know on the topics of content marketer strategy, storytelling, new hot trends, and so much more. You know they're doing something right – Contently boasts an impressive roster of companies that employ their services. Companies like Marriott, Google, Dell, and Walmart. This experience shines through in their in-depth "how-to" articles and informational posts that are full of useful tips, tricks and ideas. Check them out!
Our Favorite Post: Content Marketing 2020: 7 Tips for Creating Content Your Audience Actually Likes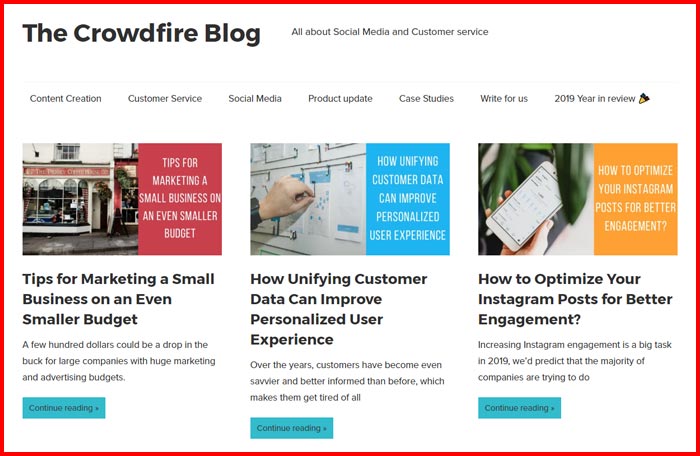 The Crowdfire Blog is a favorite amongst Creators all over the world! Untold amounts of small businesses, artists, writers, influencers, sellers, freelancers, and self-employed individuals use Crowdfire to go big online. Their blog will give you tons of advice and tips on how to grow your business.
Our Favorite Post: 10 Essential Content Marketing Tips To Follow For Best Content Creation In 2020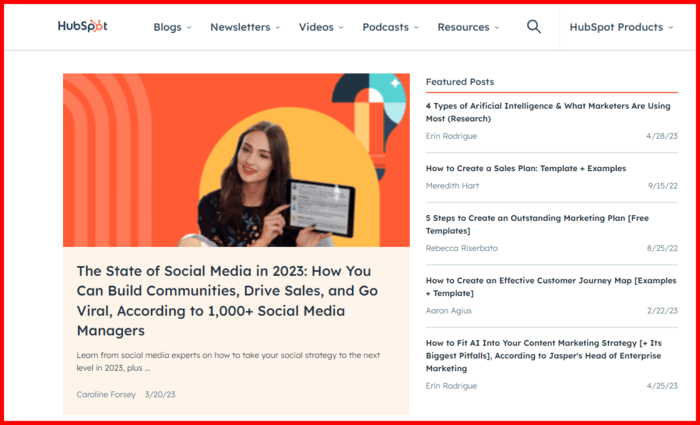 Hubspot provides a CRM platform to help your business grow. The company offers software to streamline different aspects of your business. Learn how to integrate your marketing, sales, content management, and customer service. Their blog provides marketing, sales, social media, AI, SEO, and more advice. You can also view videos on topics such as creating a buyer persona and creating Facebook business pages.
Our Favorite Post: Exploring AI Code: 20 Outstanding AI Code Tools to Accelerate Your Programming Efficiency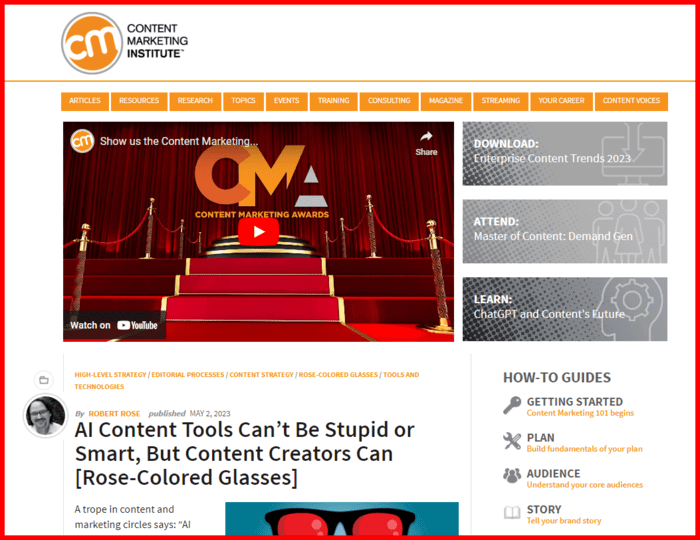 CMI is an excellent site for beginners and experienced content creators. They provide virtual learning for content marketing creators to build their businesses. Their blog also offers many free resources for visitors. On the blog, visitors will find tips on using feedback engagement to build your customer base. If you need to develop a positive company culture, you will find tons of expert advice at CMI.
Our Favorite Post: How To Put AI To Work for Better Content Marketing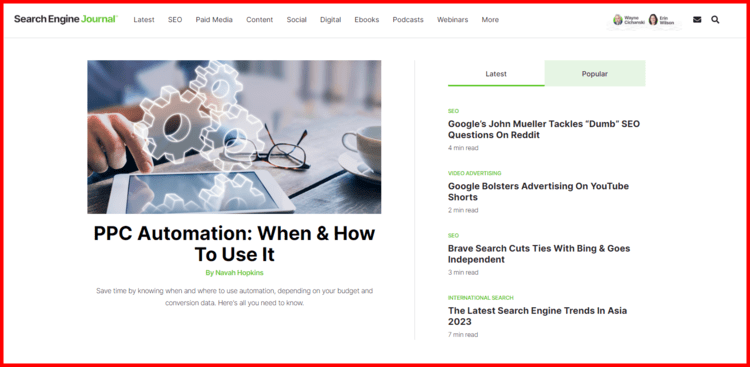 Search Engine Journal provides articles about trends in SEO and new technology. SEO is the key to a successful online business. You will get lost in the shuffle if clients need help finding your content. The site discusses WordPress, Google, AI, and social media topics. You can learn ways to harness these marketing tools to appear in more search results. Search Engine Journal can help you make your content SEO-friendly. Sign up for SEO seminars to build your skills and network with other creators.
Our Favorite Post: ChatGPT Leaps Forward With New Voice & Image Capabilities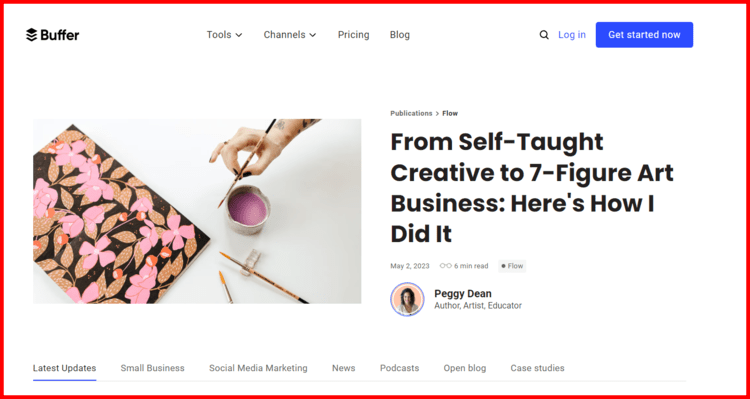 Buffer is a site that helps creators market their content via their social media feeds. A solid social media presence is one of the most valuable tools in building your business. Their software helps to integrate and streamline your social media presence. The blog also offers tips to help grow your audience and use your social media to your advantage. These days, social media has become a driving force for online business. Learn the best ways to use social media to your advantage.
Our Favorite Post: Engaging with Facebook and Instagram comments

CoSchedule is perfect to help keep your small business running smoothly and organized. Time management keeps you and your team on the path to success. If you have trouble keeping your schedule organized, CoSchedule is for you. You can keep your team on track using their integrated technology and tools. The blog offers marketing tips, tools, technology reviews, and management tips.
Our Favorite Post: How To Structure Your Marketing Team To Create The Best Content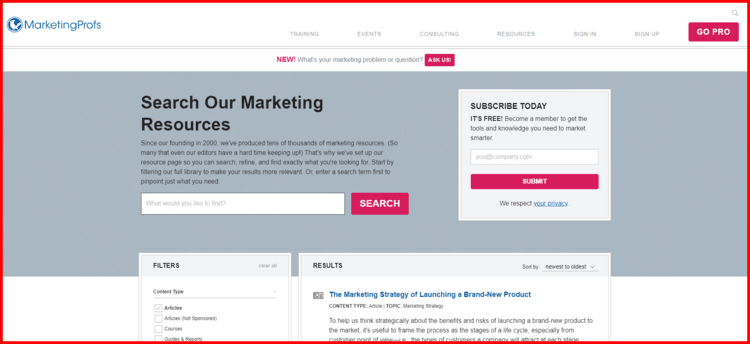 MarketingProfs is one of the best sources for B2B marketing. Blog posts provide tips on promotion, events marketing, and writing and creating recommendations. Posts include articles, videos, infographics, and podcasts. MarketingProfs has a searchable database with articles on their site and partnered sources. You can also sign up for discussion forums to learn more about the power of B2B marketing.
Our Favorite Post: Content Moderation: Who Needs It and How You Can Use UGC Successfully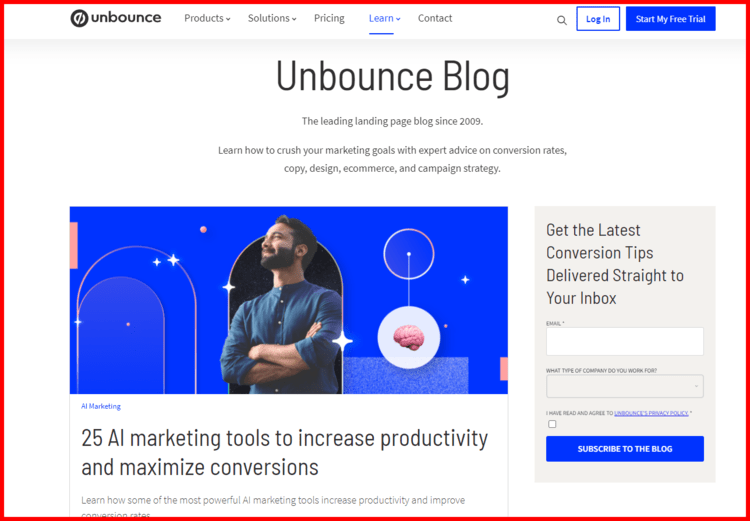 Unbounce is a leader in helping companies create winning content landing pages. They provide services in page creation, creating content, and SEO optimization. Their blog offers expert advice on conversion rates, copy, design, e-commerce, and campaign strategy. A landing page is your first chance to make an impression on potential clients. Unbounce will help you to make the pages possible.
Our Favorite Post: Visual hierarchy: 2023 optimization guide for marketers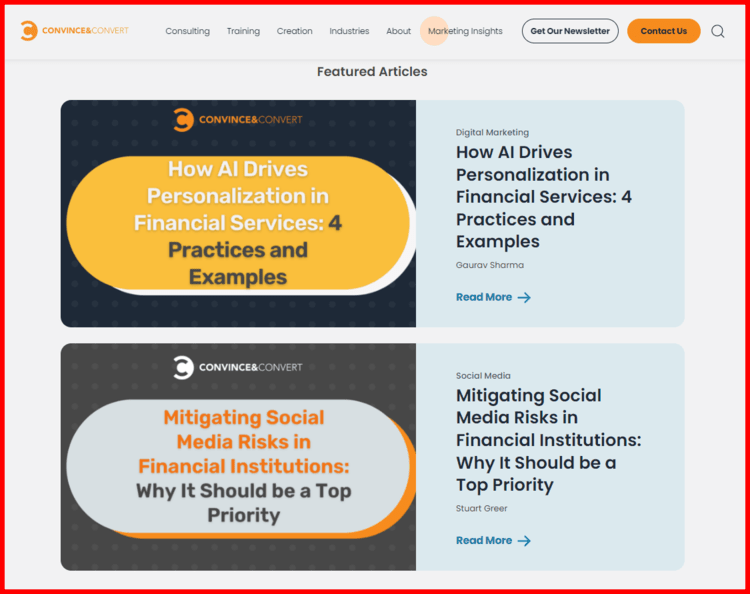 Convince & Convert will help you to empower your team. Their services can help you to build your brand and keep your team on track to achieving your goals. Their blog covers essential topics on AI, content marketing, and social media. You can also learn about creating a positive customer experience and digital marketing. This is an excellent resource to build your team and get everyone on board with your vision. You can also explore the Social Pros Podcast. Hear insight from business leaders on various topics, such as building a positive work culture and attracting the right customers.
Our Favorite Post: Don't Be Scared, Be Prepared: How to Manage a Social Media Crisis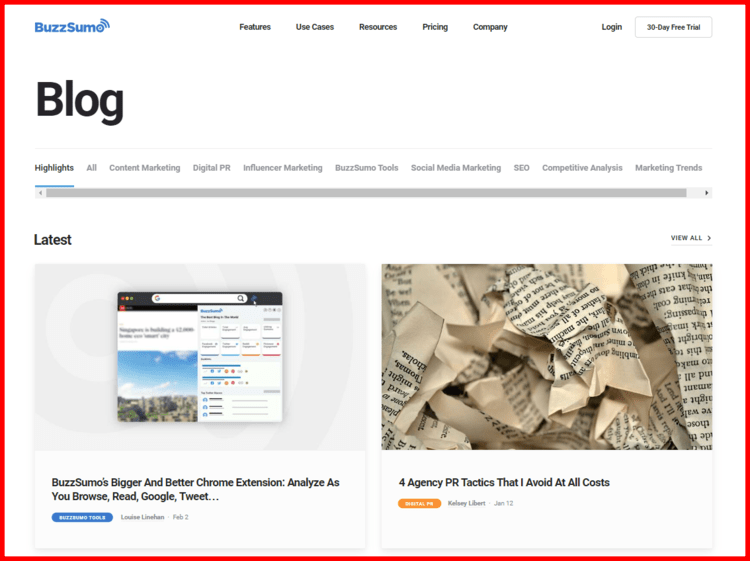 Buzzsumo helps creators to stay on top of the latest trends. Their software will help keep you informed on viral topics. You can also access data archives that inform on new trends. Buzzsumo allows you to stay knowledgeable on what is popular in the marketplace. Their blog provides information on market trends. Topics include marketing, PR, and social media.
Our Favorite Post: How To Succeed With Content Marketing: A Beginner's Guide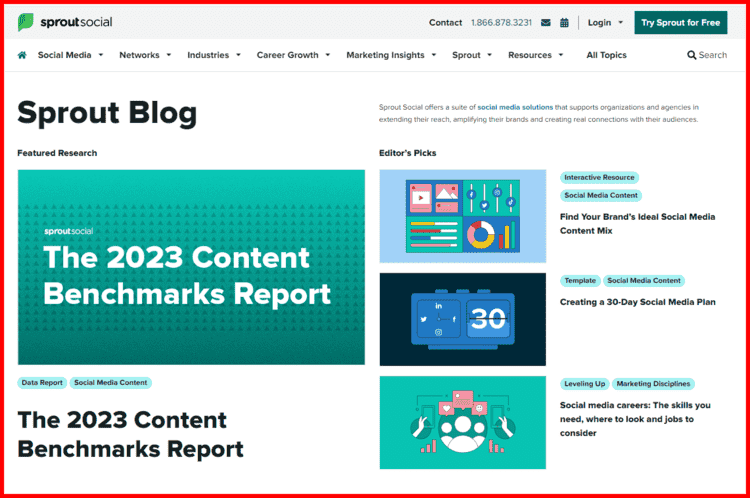 Sprout Social has an all-in-one social media platform. Social media is one of the best and most effective ways to grow your business and generate leads. The site helps you create content for your feeds using an integrated program. You will get help launching social media campaigns and valuable social media tools. You will find tips for using sites like Pinterest to drive your marketing campaign.
Our Favorite Post: How to build a brand: Sprout Social reveal their secrets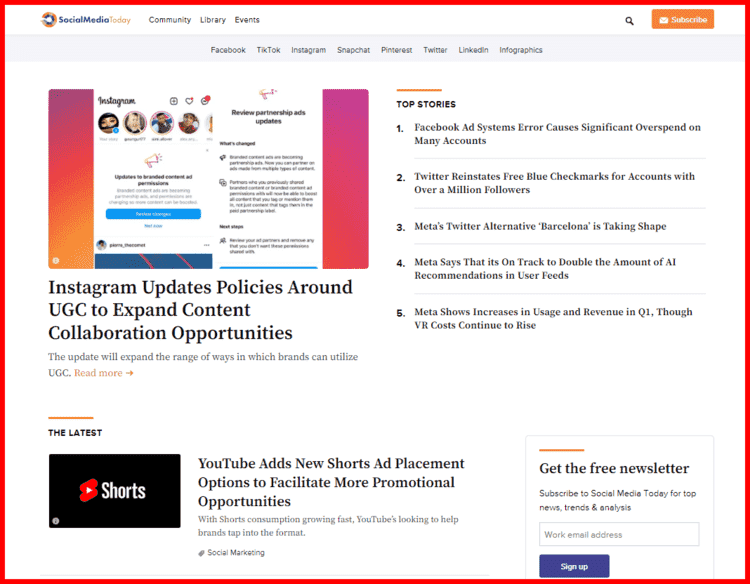 Social Media Today is a site that provides news and tips on all areas of social media. Articles include reports on changes to social media outlets. They also offer recommendations for utilizing each app. You can find information on TikTok, Facebook, and other major social media sites. The blog provides reviews of different apps that can help your marketing strategy.
Our Favorite Post: A 6-Step Branding Checklist All Startups Should Follow in 2023

Outbrain provides tips on creating the best ad campaigns and building your brand. You can be a great content creator, but you will only generate leads if your site gets in front of customers. Outbrain offers services to help get your content to the right customers. Their blog provides online advertising, marketing campaigns, and brand-building information.
Our Favorite Post: Branding vs. Marketing: Finding the Difference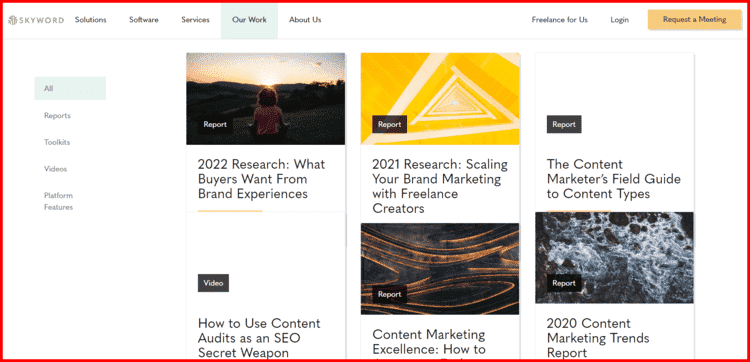 Skyword is all about problem-solving. They want to help content creators build their audience and attract leads. Skyword can help with tips to improve your content and become more SEO-driven. Their blog provides market research content to see what works and what doesn't. You can also watch videos about various aspects of building your audience. The blog also offers downloadable toolkits on RIO, content promotion, and content creation.
Our Favorite Post: Visual Identity Essentials: What's Behind the Perfect Brand Look and Feel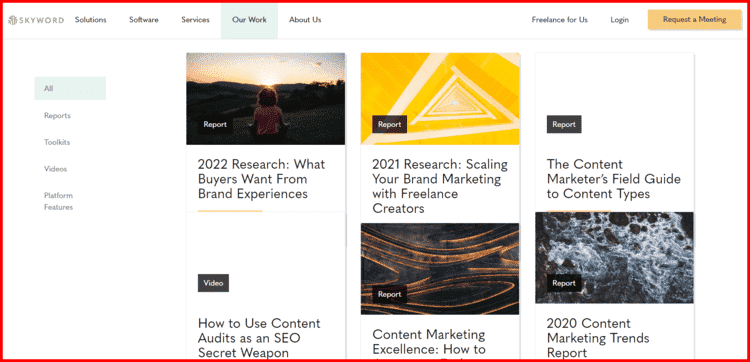 Curata helps to curate your website so that your content is organized. Keeping your content organized is vital to attracting new and repeat customers. Curata provides content curation software (CCS) to manage your content. Their blog offers help in curating your website, marketing strategies, and promotion. You will find helpful infographics, eBooks, webinars, articles, and success stories.
Our Favorite Post: Content Marketing Statistics: The Ultimate List
In Conclusion
Reading reliable content marketer blogs can make it way easier to get your content marketing strategy on track for rewarding outreach experiences. There are many different sources of marketing news, and it's wise not to limit yourself. Pick your go-to favorites for daily reading, but be sure to explore as many blogs as possible so that you can stay updated on a range of insights and strategic advice.