How to Keep Your User Generated Video Campaign Fun and Safe
August 12, 2015 | Video Moderation, UGC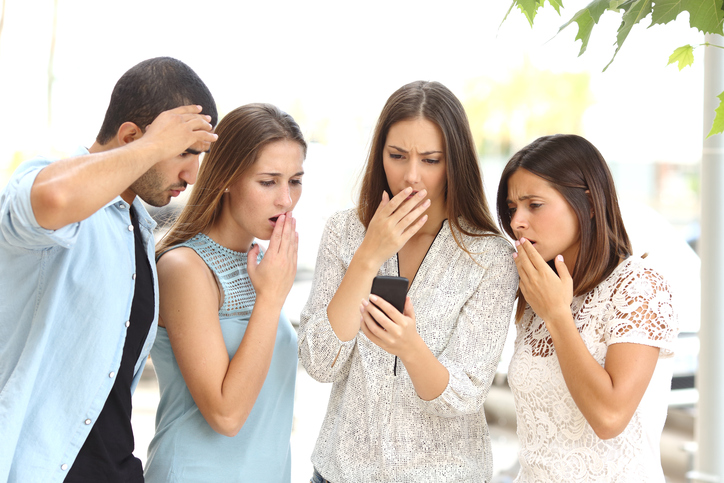 Four billion – that's the number of video views on Facebook every day. Sure, plenty of those videos are snippets of Jimmy Fallon and his celebrity guest shenanigans. But many others come in the form of user-generated content (UGC) and they're taking the Internet by storm both on Facebook and on your site too.
You could blame it on Instagram, Snapchat and Vine, with their short video sharing options, but a big push toward viral, user-generated videos came in 2014 with the "Ice Bucket Challenge."
The challenge was in support of ALS, and encouraged people to video themselves while pouring buckets of ice water over their heads, calling out five other people to do the same, and then sharing the video on social media. The videos were viewed more than 10 billion times on Facebook, and more than 1 billion times on YouTube, according to industry estimates.
And according to a recent Tubular Labs report, UGC makes up 32% of the top videos on YouTube, 17% on Vine and more than 50% on Facebook.
It's all fun and games until…
There's no doubt that user generated video is not only huge, but it's also here to stay. So, marketers are taking notice, implementing this UGC into their marketing plans.
But how can site owners and marketers be sure these videos align with their brand's goals? One minute into a three-minute, seemingly harmless video, explicit images or audio could show up. Suddenly, your fun UGC campaign has given your brand a reputation for inappropriate content. Sure, you could delete the content as soon as it's brought to your attention, but by then tens of thousands of people may have already screenshotted or shared it.
There's help
To help combat this, we've announced a new on-demand video moderation service delivering quick moderation of user-generated videos. Our trained team of user generated content moderators will moderate the audio and visual components of any video within one hour, returning the video via a callback URL.
The service is available 24 hours a day, 365 days a year and moderators scan for inappropriate content that may be harmful or defamatory to a brand or its users based on a standard criteria list, which includes flagging nudity, violence, drug use and more. For users that require labeling or have unique moderation criteria, WebPurify can work with them to develop custom moderation criteria as well.
Our service is "plug-and-play" in that brands or site owners can simply pre-purchase minutes of moderation time and immediately begin submitting videos via an application programming interface (API) that they can build into their site. The service costs just 35 cents per video minute (i.e., the length of the video, not the time required to moderate it) and is great for high volume users, but also for smaller sites with low volume since there are no minimum commitments.
Interested in finding out more about video moderation or image moderation? You can read the press release here or visit https://www.webpurify.com/video-moderation/trial/ for five free minutes of video moderation, with no set up or monthly fees.
Don't let your brand and users go unprotected, give video moderation a try today!