Case Study: Modamily + WebPurify
September 16, 2014 | Content Moderation Case Studies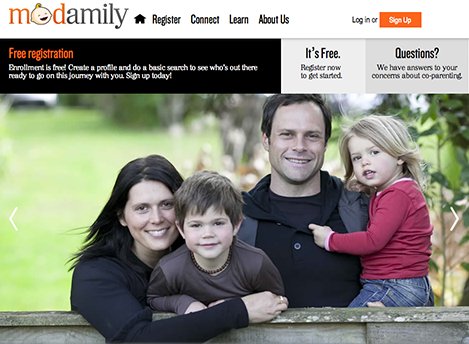 Client
Modamily.com, an online community created to facilitate introductions between responsible, like-minded adults committed to co-parenting a child.
Background
Shortly after the launch of their site, Modamily.com received an unanticipated amount of press, which led to a massive, instantaneous increase in their user base. Not at all prepared to handle the influx of new profiles and images that flooded their site, the Modamily.com team contacted WebPurify to moderate images and content, which we do for several major dating sites.
Our Solutions
Responsive
Responded quickly to a client who was unprepared for a significant spike in user-generated content — approximately 5,000 images per day and 1,000 new profiles.
Knowledgeable
Understood the specific needs and challenges of this dating site, as our client base includes numerous dating sites.
Strategic
Developed a comprehensive and effective moderation program to protect the brand and its website users while addressing the substantial amount of text and images the site was receiving. Worked hand-in-hand with the Modamily.com team as consultants to customize the plan and cover all of their concerns.
Time sensitive
Within days, ran all of the backlogged profiles and new profiles through the WebPurify Profanity Filter API to identify any offensive language and violations of the site's terms, such as the presence of phone numbers, email addresses and URLs.
Methodical
Reviewed all images, not only with the WebPurify standard criteria, but also verified that pictures were appropriate for profiles — for example, images must contain only one, clear human face.
Result
WebPurify examined Modamily.com's backlog of thousands of images within 7 days and immediately began 24/7 moderating of all new daily content within 5 minutes or less of it being uploaded by a user.