Case Study: Campfire + WebPurify
January 15, 2017 | Content Moderation Case Studies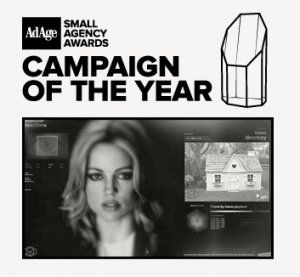 Background
Campfire created an award-winning promotional campaign for the Cinemax show Hunted that included an interactive microsite, where users were invited to join the show's private intelligence organization. This "recruitment" process involved taking cryptic psychological tests, including the creation of a child's drawing. This is where WebPurify's team came into play to moderate user-generated content in the form of drawings.
Our Solutions
Thorough
Reviewed all submitted drawings with our standard criteria: partial nudity, nudity, violence, hate or hate crimes, offensive gestures or language and drugs. Users with inappropriate drawings were prompted to take the test again.
Creative
Added a "wow" factor for users by categorizing and labeling acceptable drawings. Directly after a user completed his or her drawing, the "system" would identify what it was (a cat or tree, for example), and what that indicated about the user's personality and qualifications to join the program's elite spy team.
Fast
Completed the image moderation and categorization process in less than one minute to meet the rapid-response needs of this real-time marketing campaign.
Flexible
Met sudden increases in traffic and quickly responded to deliver a topnotch user experience to the more than 1,000 users taking the personality test on the site at any given time.
Result
WebPurify successfully moderated over 1 million drawings in two months. Campfire went on to win AdAge's Gold award for Small Agency Campaign of the Year and The Web Marketing Association's Internet Advertising Competition Award for Outstanding Integrated Ad Campaign.