Enabling content moderator job success: how WebPurify supports its employees' growth
May 14, 2023 | Careers
AI in content moderation has revolutionized the market, heralding an era of lower costs and scalability. But while sophisticated automation helps identify questionable content quickly and efficiently, humans remain the "final say" when it comes to the nuances of content moderation and making the right call
Despite the surging industry needs, and thousands of human content moderators working around the clock to keep communities safe, the practice is still largely unregulated, which can result in poor working conditions. Since its start, WebPurify has led the charge to change this by raising the bar for their employees' workplace wellbeing, and arguably setting the standard for personnel benefits, office environments and onsite mental health resources.
At WebPurify, we recruit the most talented candidates for our content moderator jobs and cultivate their development by providing them with all the tools and training they need to succeed, while also fostering a collaborative work environment that celebrates success. It may seem obvious, but actually, this approach isn't as common as you might think.
"Many businesses crowdsource contractors for various tasks," says Alex Popken, VP of Trust & Safety at WebPurify. "It's a way of quickly scaling a workforce up or down depending upon client need, without the long-term commitment of hiring full-time employees. But that approach comes with inherent quality risks due to the challenges with training, supervising and holding this remote workforce accountable. In fact, many of our clients come to us after failed attempts at crowdsourcing solutions."
In contrast, all content moderation at WebPurify is done by full-time employees, physically present in its offices, with oversight from a team lead and further oversight by lead managers.
"We attract the best talent by offering competitive pay, career development, robust mental wellness resources, and a fun, collaborative working environment," says Alex. And that's not just good for content moderators, but good for clients too. "It means employees feel appreciated, respected and invested in, and in turn, we see low turnover and high-quality work," she explains.
Here, we explain how WebPurify's content moderation process engineers growth both for our clients and the skills of our team.
1. Specialization
Perhaps the most important thing to know about content moderator jobs at WebPurify is that rather than sharing employees across different clients' projects, each moderator is dedicated to a single project.
"When we're onboarding new projects or moderators, we want to ensure there's a mutual fit," says Alex. "We aim to match moderators with projects they're interested in, and avoid putting them on projects that might be too psychologically taxing."
This way, moderators are able to develop specific subject matter expertise, leading to a deep understanding of a client's needs – which wouldn't be possible if they were spread thinly across multiple areas. "For our clients, this means a higher quality output and people who are an extension of their own team," explains Alex.
2. Quality control
A second way that WebPurify ensures moderators work effectively is through the use of industry-leading QA (Quality Assurance) technology, which assesses and reports on moderator accuracy and addresses both errors and emerging trends.
"We measure accuracy of our moderators on a constant basis, to ensure high-quality decision-making and address any knowledge or workflow gaps," says Alex. "This is a table-stakes practice of content moderation."
And the systems and software that make this possible are surprisingly sophisticated. "For instance, we have a tooling capability that allows us to insert 'test' content into a live moderation queue," Alex explains. "This allows us to quality-control changes to guidelines, and ensure appropriate exposure to content categories that might not be seen with high frequency by our personnel."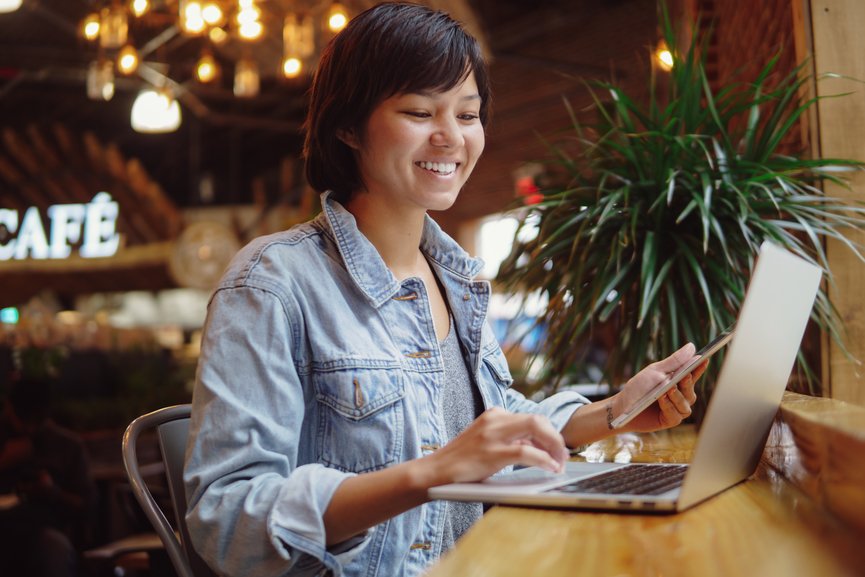 3. Productivity monitoring
Quality work is, of course, no good if it's not done quickly and efficiently. So productivity monitoring is used to ensure there is the staffing bandwidth, tooling, and expectation setting needed to deliver on agreed-upon turnaround times.
"Productivity starts with staffing," says Alex. "We work with clients to set realistic expectations on how many moderators are needed for a particular project, to ensure optimal coverage."
An SLA (service level agreement) is agreed upon with the client, and this determines how quickly content is reviewed, based on the client's risk tolerance threshold. "Once the SLA is set, we have measurement and reporting in place to ensure we're consistently meeting that benchmark," adds Alex. "That said, we never sacrifice quality for productivity, and that's why both metrics are critically important. We're always encouraging our team to prioritize high-quality decision-making."
Clients also benefit from WebPurify's proprietary in-house tool, which optimizes processing speeds with various prioritization features. For example, any content that's lingered a bit too long and is at risk of exceeding the SLA will be flagged and resurfaced to the top of the queue. The same tool also enables moderators to escalate any content that requires further attention to an SME (Subject Matter Expert).
4. Mental health and a duty of care
It's an inescapable fact that content moderator jobs involve being exposed to sensitive or disturbing content, which may have an impact on viewers' mental health. WebPurify owes employees a duty of care, both because it's the right thing to do and because a healthy and happy employee will perform a better job for the client.
WebPurify takes a proactive approach to the mental health of moderators, says Alex. "This includes being transparent in the hiring process about what our moderators might see and allowing them both a trial period and the ability to opt out of sensitive workflows if not a good fit. It also means building in breaks and team-building activities, to reduce prolonged exposure to sensitive content and variate what can otherwise become  monotonous tasks, as well as mandating vacation time and recovery days."
And that's not all. "WebPurify offers regular check-ins and mentorship to ensure the team feels supported and heard," she adds. "We design our moderation tools with users in mind, to reduce the psychological impact of graphic content.; for instance, by storyboarding videos or blurring images. And we give our moderators access to professional counseling and resilience resources if needed."
5. Training and workflows
It would be crazy to throw people into content moderator jobs without properly equipping them. WebPurify has robust training programs, built around easy-to-understand examples, decision trees and giving people the context they need to grasp crucial nuances and make consistent decisions.
"What I've come to learn is that context matters," says Alex. "Moderators need to take context into account to make informed and accurate decisions about what to allow or disallow. This may include cultural or historical context about the content itself, and/or context on the project and its intended impact. We make sure to address this upfront and in ongoing training sessions."
Complementary to context are moderation guidelines and workflows that promote consistent decision-making. "This is very important because it ensures rules are enforced fairly and transparently," says Alex. "And if an error occurs, we're able to pinpoint whether it was a one-off issue or something that needs to be addressed with a workflow change."
6. Satisfaction and loyalty
Ultimately, WebPurify is all about empowering moderators to do their jobs well, providing constructive feedback, and constantly improving the status quo. And the success of this approach can be seen in its low levels of attrition and high levels of satisfaction among employees.
"Thanks to competitive pay, ongoing training, promotion opportunities, an emphasis on employee appreciation and commitment to industry-leading mental wellness and health resources, most of our employees have a multi-year tenure," explains Alex. "And that means our workforce collectively represents significant experience. Several members of our leadership team have been with WebPurify for years and have been able to grow their careers with us. Given our emphasis on being a people-prioritized organization, this is incredibly rewarding."